Alexandria – Mediterranean Egypt
After spontaneously changing my travel plans from Turkmenistan to Egypt, I found myself, around 12 hours after booking the flight, arriving at Alexandria's swanky new Borg El Arab International Airport shortly before midnight. The very first impression was: lots (and I mean LOTS) of men in white uniforms. I was pleasantly surprised that immigration was a breeze and I was through, including the USD25 payment for the visa on arrival, within five minutes. Not much later and I was on my way to the city. The new airport is 40km from the city which makes for a long drive. Second impression: traffic is lunatic. Think pedestrians walking in the pitch dark night on the highway, with cars passing with over 100km/h. Seatbelts are not optional. They are just not used.
I had decided to stay at the Windsor Palace Inn, and old hotel with the aura of past, better times. It was fairly well maintained and I have nothing bad to say about it except that the air-conditioning units are so loud, it feels like sleeping next to a dryer. It is located right in the middle of the city along the long Corniche with a beautiful rooftop restaurant.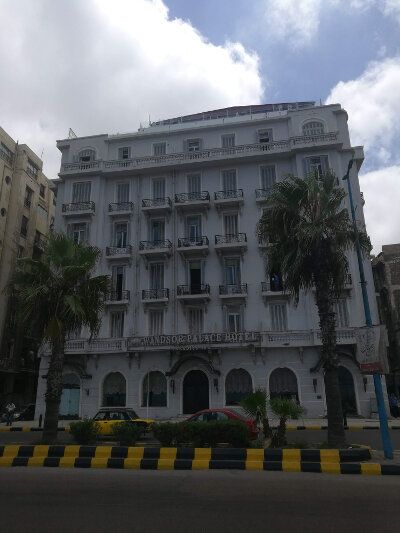 I went for a run along the Corniche, which would be just as beautiful as Baku's Bulvar, if it was not for the horrible traffic. Really not a place where you'd want to go for a stroll or have a coffee next to a six lane highway. Egyptians also seem to like to make excessive use of their horn.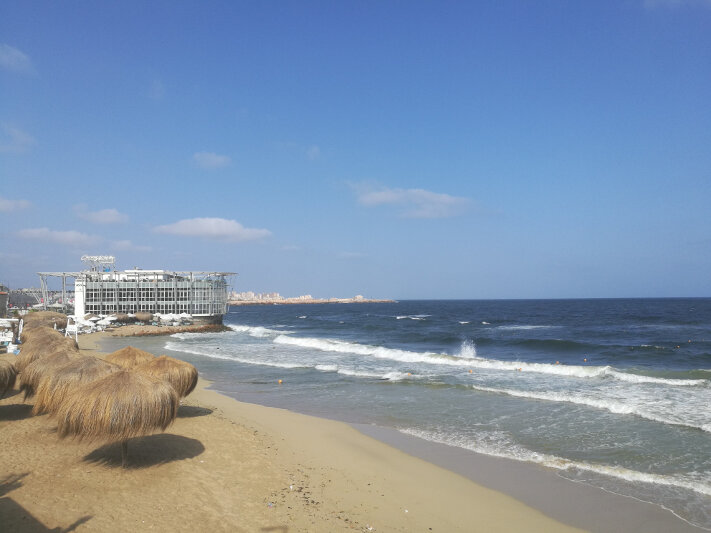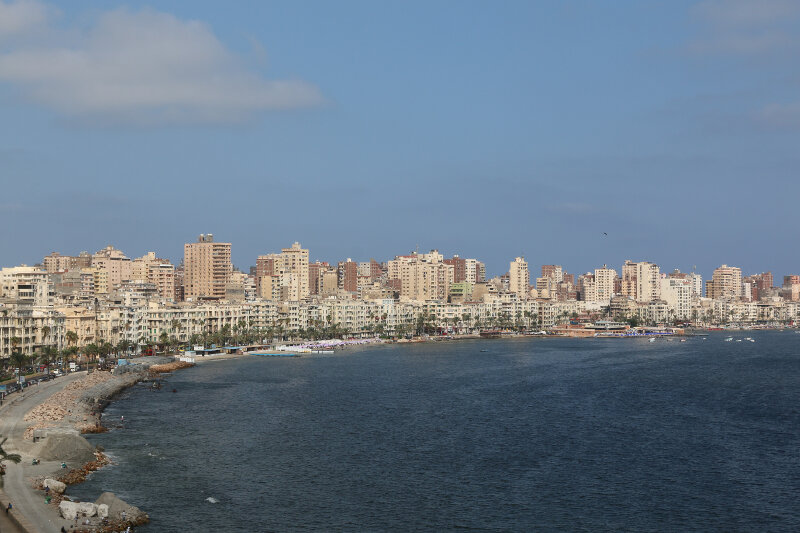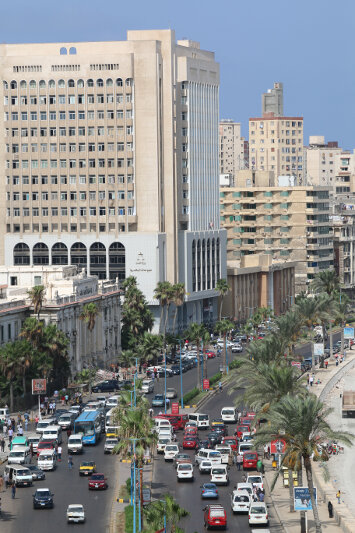 Everywhere in Egypt's second largest city (with a population of over 5m) you can see traces of the city's glorious past. Unfortunately most buildings are really run down (at least on the outside) – the few exceptions being a couple of hotels and European consulates.
It was mango season, so you'd found delicious and cheap (less than EGP20 / EUR1) mango smoothies.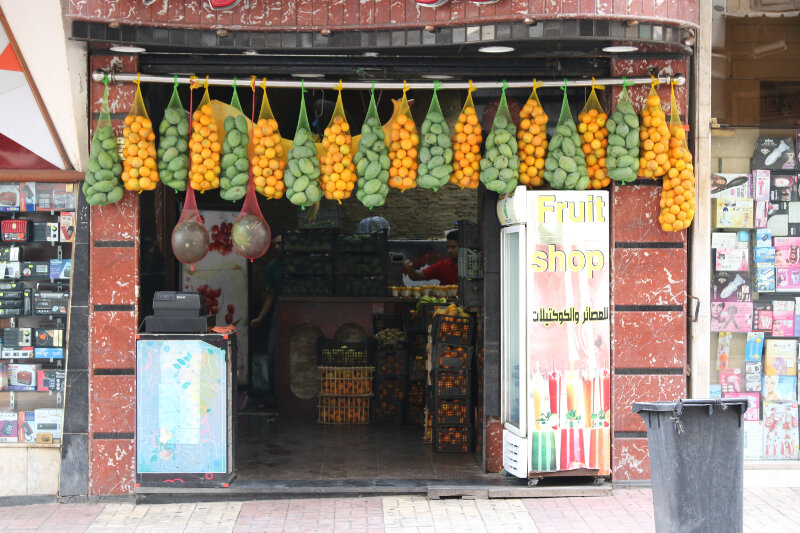 One of Alexandria's main attractions are Roman ruins, including a theater and a bath.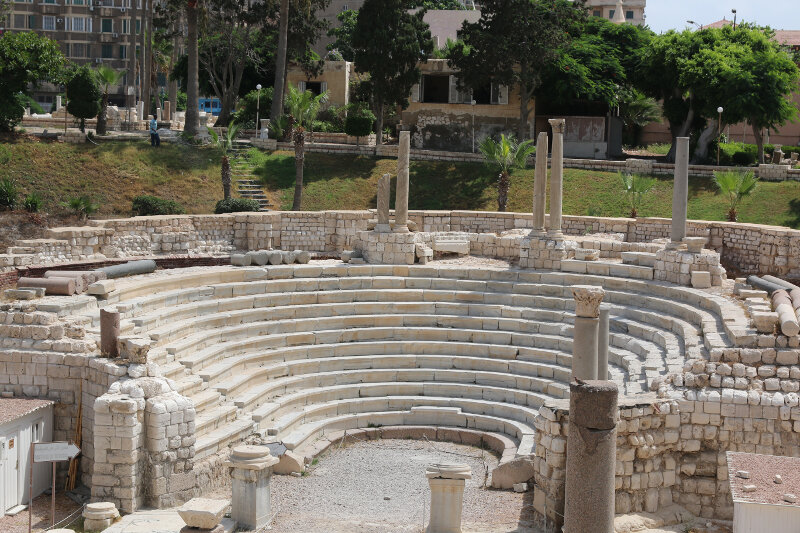 The city is also home to a large population of Coptic Christians, with their main church being Saint Mark's Coptic Orthodox Cathedral. The cathedral is also the seat of the Pope of Alexandria, the head of the Coptic Orthodox Church. It felt a bit odd having to go through an ID check and metal detector to enter a church but I am sure they have their reasons.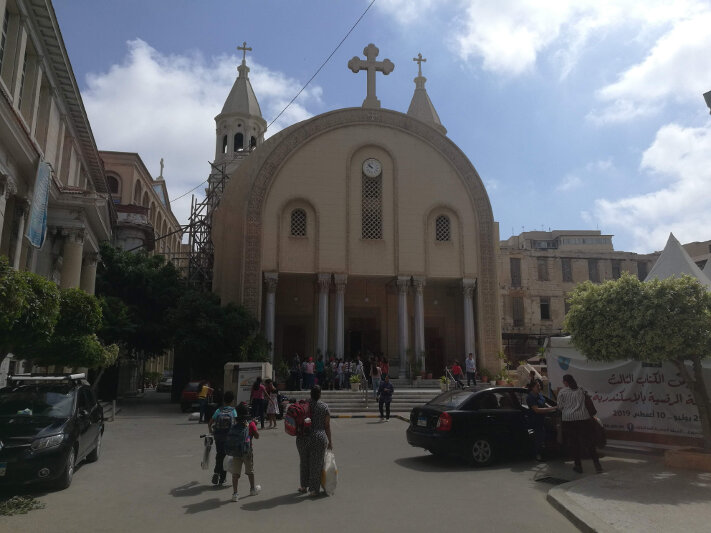 A testament to the city's multi-religious past, there is a large synagogue, the Eliahu Hanavi Synagogue, just around the corner. However it is in poor shape and the Jewish population of Alexandria has dwindled. The government is currently repairing the building and while construction was going on while I was there, I was yelled at when I asked whether I could take a photo.
Everywhere you look, you can see beautiful buildings from the past but again, very few are maintained properly.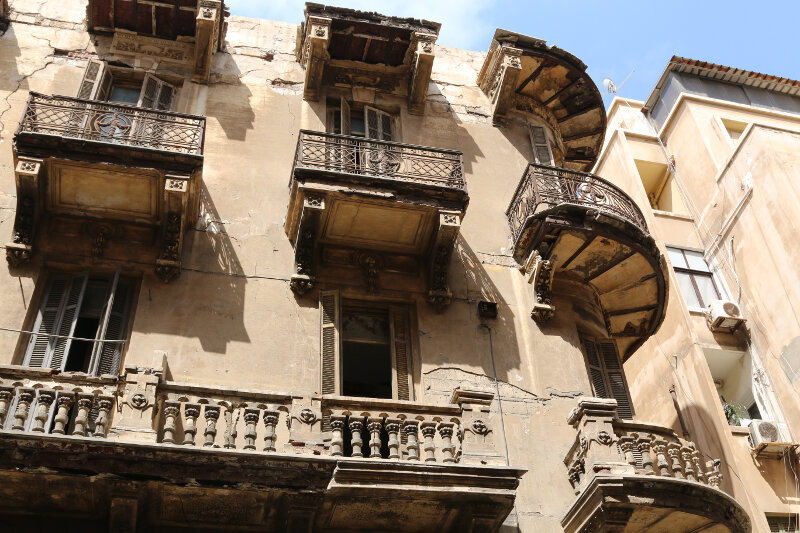 As a tourist you also need to visit the Citadel of Qaitbay, a 15th century defensive fortress. It is said to have been built on top of the remains of the Lighthouse of Alexandria, one of the Seven World Wonders.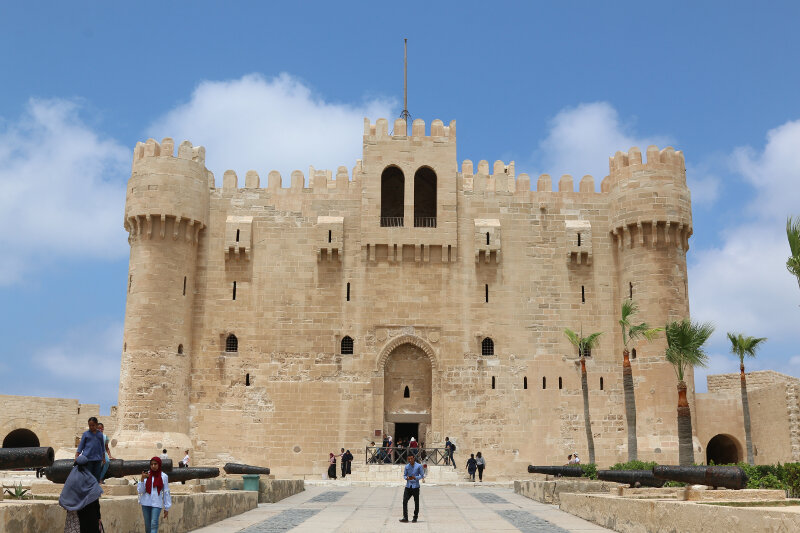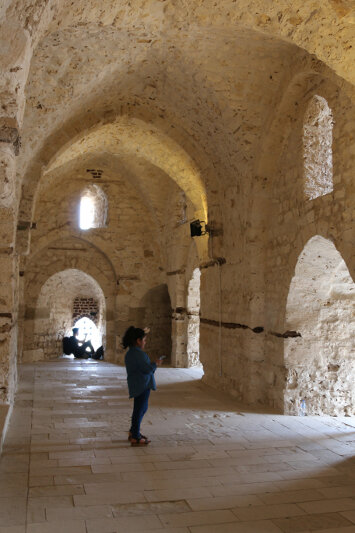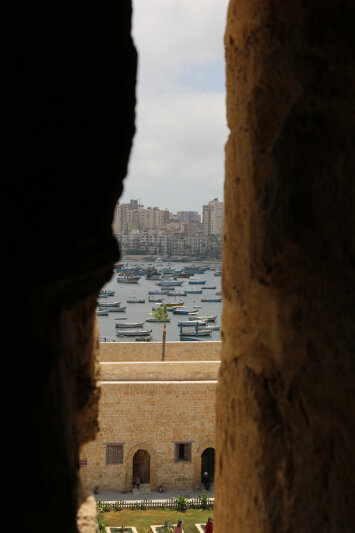 While I saw very few tourists in Alexandria, they all seem to congregate at the Citadel.
Despite this being the main attraction in Alexandria, it is a pity it does not seem feasible to install a proper sign with prices. Same thing at the Pyramids of Giza.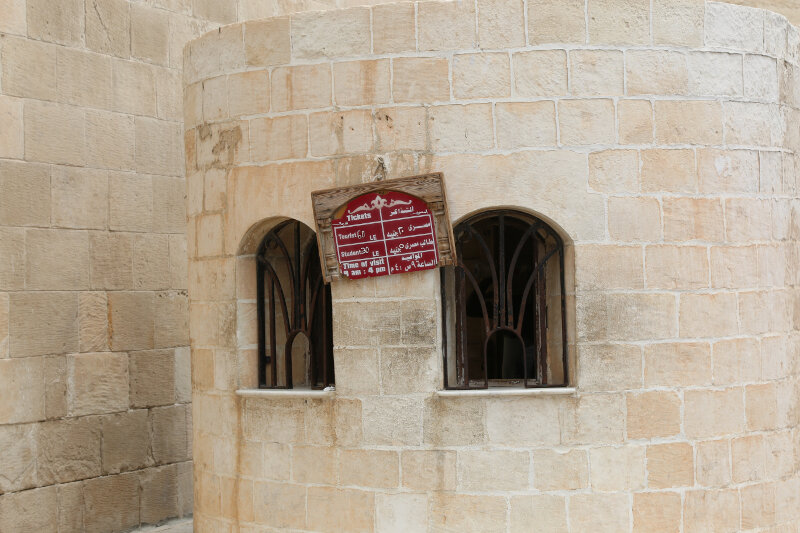 Early afternoon I headed to the train station to buy a ticket to Cairo. Departures are hourly and I got a seat on an express train that went nonstop all the way to Cairo in three hours (EGP100 / EUR5.40).