Bali: A day in Ubud
Back in October I spent a weekend in Bali. I had been before but never made it to Ubud, the town that is considered the island's culture centre.
Not much planning is needed to visit. We asked our Uber driver who drove us from the airport the night before whether he was interested to show us around Ubud. We settled on 500'000 IDR (€34) for the day and agreed to meet at 7.45 (we wanted to leave at 8, so thought it was smart to tell him 15mins earlier). Turns out he wasn't as reliable as he seemed and by 8.45 we walked to the main road and flagged down a regular taxi (driver's name was Goodday). For the same price he would drive us around for a day and considering the fact how quickly he agreed on the price it seemed to be a very fair deal for him.
Our first stop was the Monkey Forest, a forest full of monkeys (who would have guessed that) and some temples in between:
The number of monkeys living inside the sanctuary is impressive and they are not shy at all.
They get fed (too) well by tourists and are even somewhat picky in regards to which bananas they eat.
But besides the monkeys, the temples are also very much worth checking out: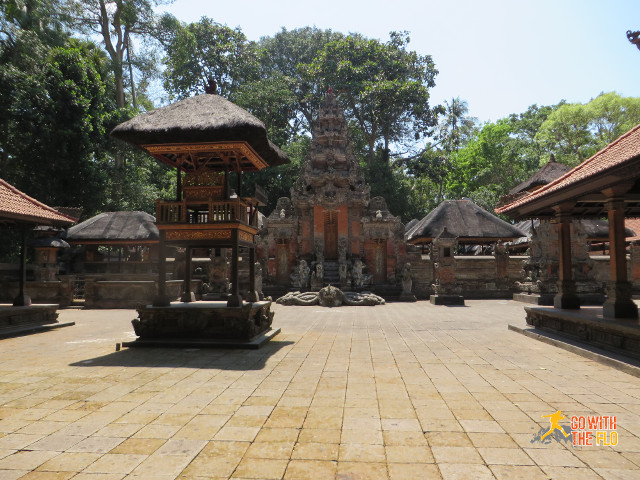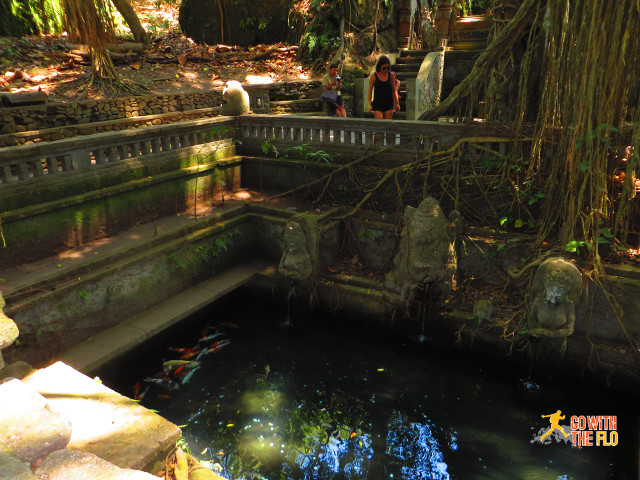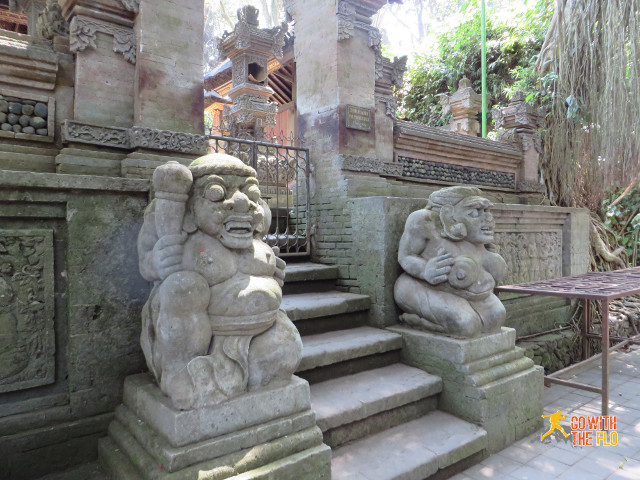 Plan on spending at least an hour inside the Monkey Forest. From there it was a short drive past many local artist shops to the rice paddies.
Not only does it make a perfect background for photos, but walking around the rice paddies is a nice experience.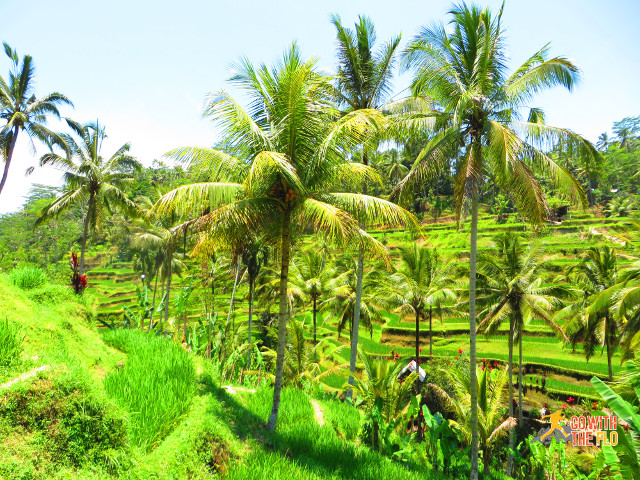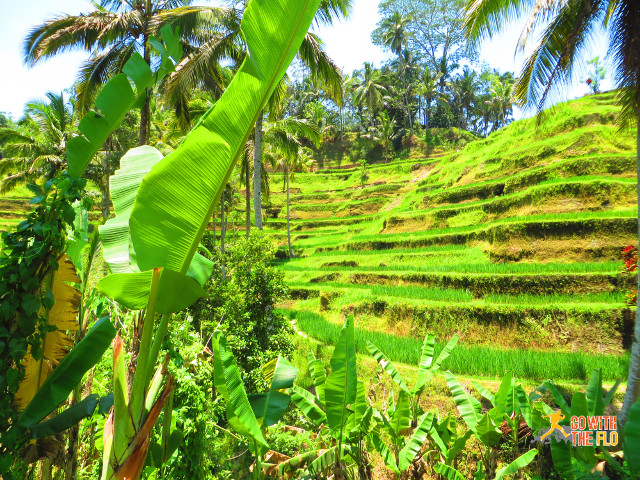 Before returning, wanted wanted to make one more stop at Goa Gajah, the Elephant Cave.
The main attraction is a cave of which the entrance resembles a demon's mouth. While I don't remember too much of the history surrounding the cave, it was worthwhile seeing although probably lesser so than the rice paddies and the monkey forest.
After this, we drove back to Seminyak. Traffic was much worse now and we took nearly two hours, double of how long it took in the morning.
Do go see Ubud, it is a beautiful area and great change of scenery from the stunning beachers. There is much more to see, so I am sure I'll be back at some point.