In the Desert at Wadi Rum
After soaking in lots of history in Petra, we drove south along the Desert Highway towards Wadi Rum. Wadi is Arabic for valley or ravine. This particular Wadi is know for its Mars-like landscape, which is why for example the move The Martian was filmed here.
After showing your ticket (Jordan Pass) at the visitor's center, you can drive another 2km or so into the desert and then need to leave your car there (and unless you've got mad 4×4 skills, you want to leave your car there). The village features an overpriced tour group lunch buffet and one or two poorly stocked minimarkets. So you want to stock up on snacks and water before you get to Wadi Rum.
We had booked our accommodation in advance. Some people visit the desert as part of a day-trip but we wanted to experience spending a night there and I would highly recommend this. Most sleeping options are rather basic Bedouin camps. We opted for a more luxurious option which was frowned upon by the local Bedouin because it is apparently "owned by rich people from Amman".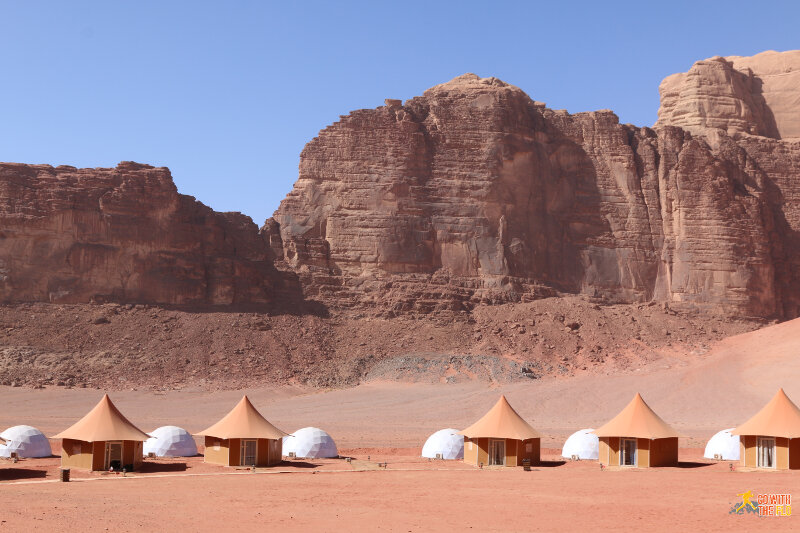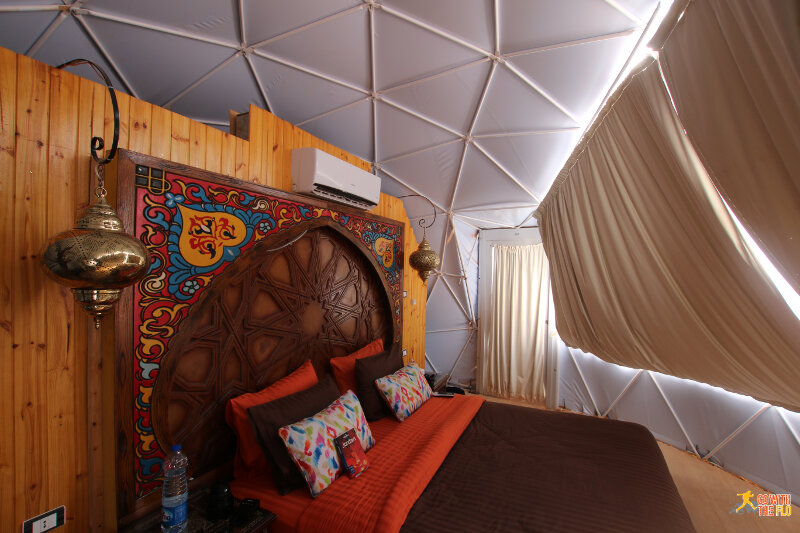 A driver fetched us in the village and drove us for about half an hour deep into the desert until we reached the Aicha Memories Camp.
We spent the afternoon on the back of a pickup truck exploring different part of the diverse Wadi Rum.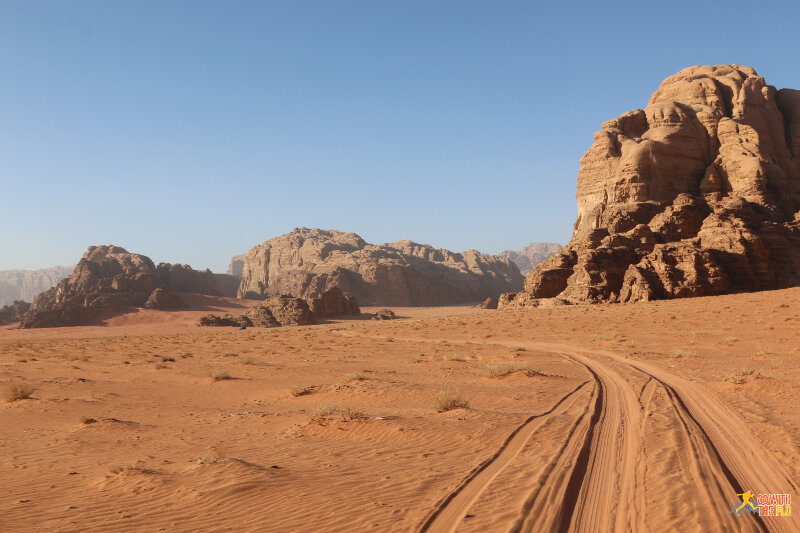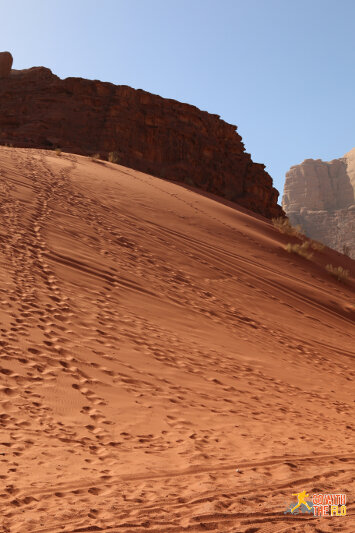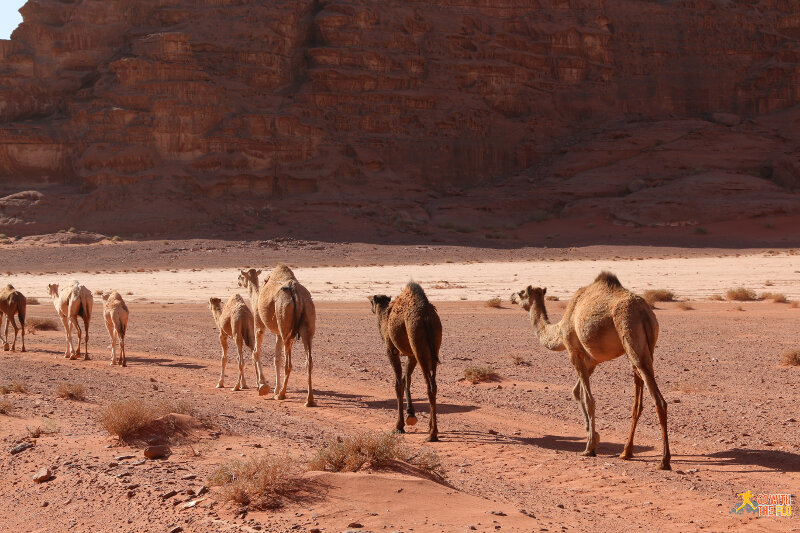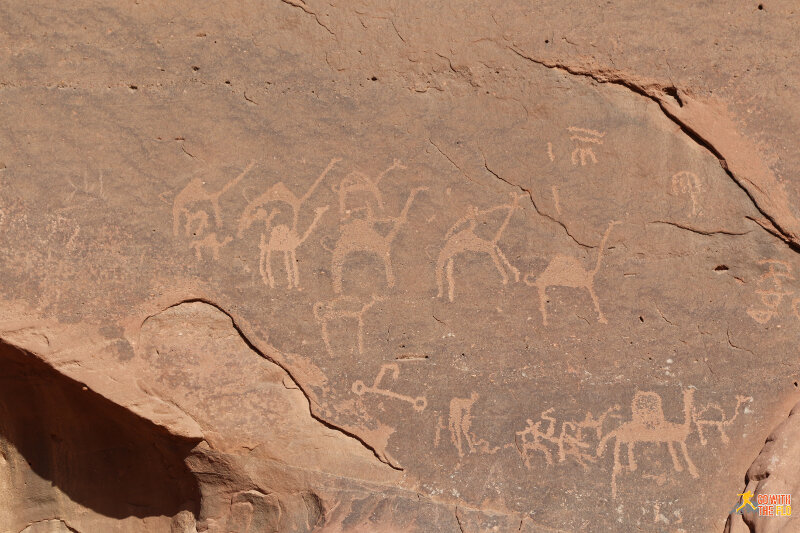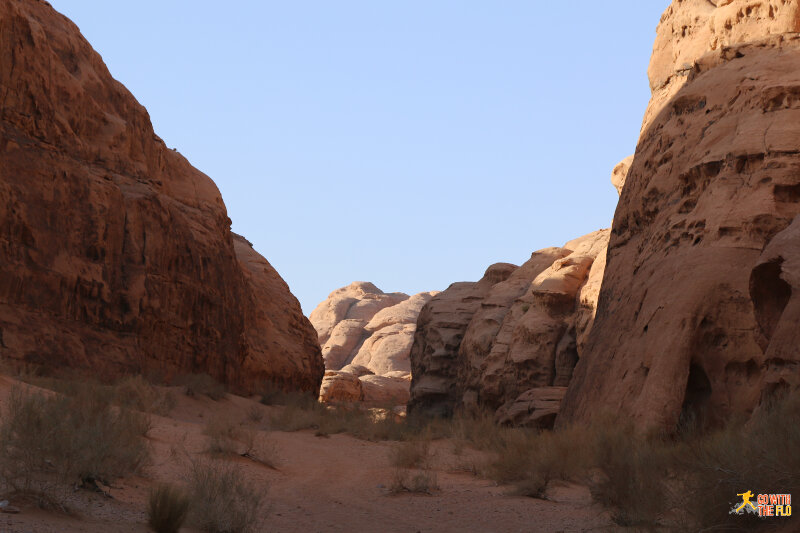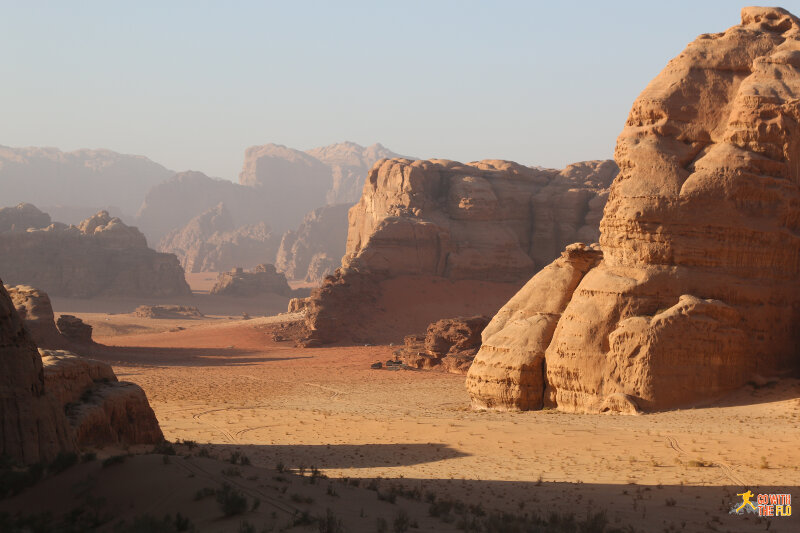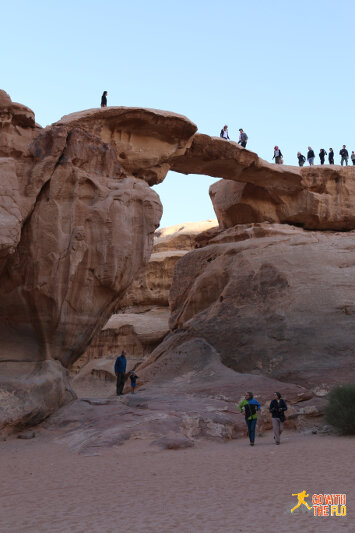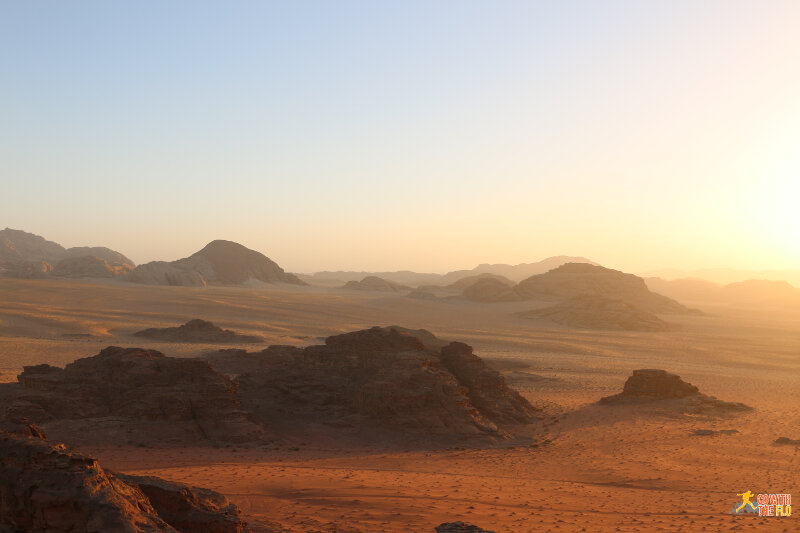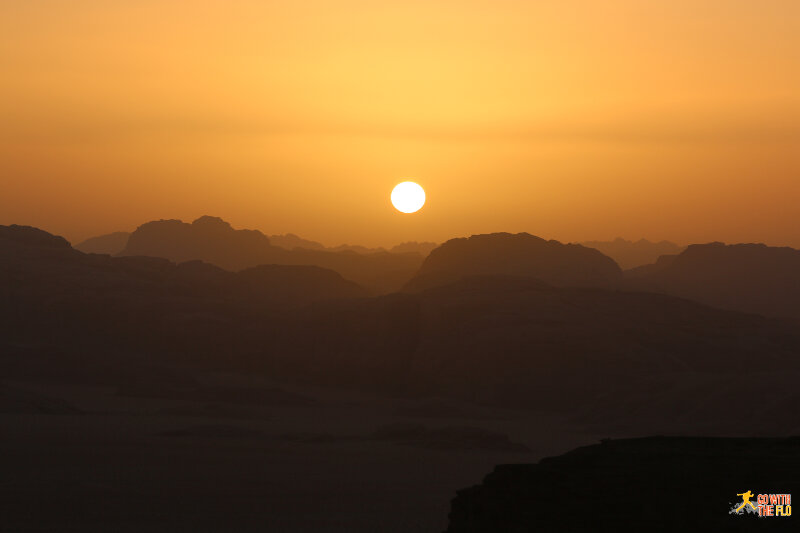 Dinner was served in a large dome and very tasty. The camp has a beautiful lounge area to enjoy some tea and sit by the fireplace (it gets cold at night!). Oddly most of the service staff originated from India and has been working in Jordan for some years. You'd think that the unemployment rate in Jordan would be high enough to fill such roles with locals.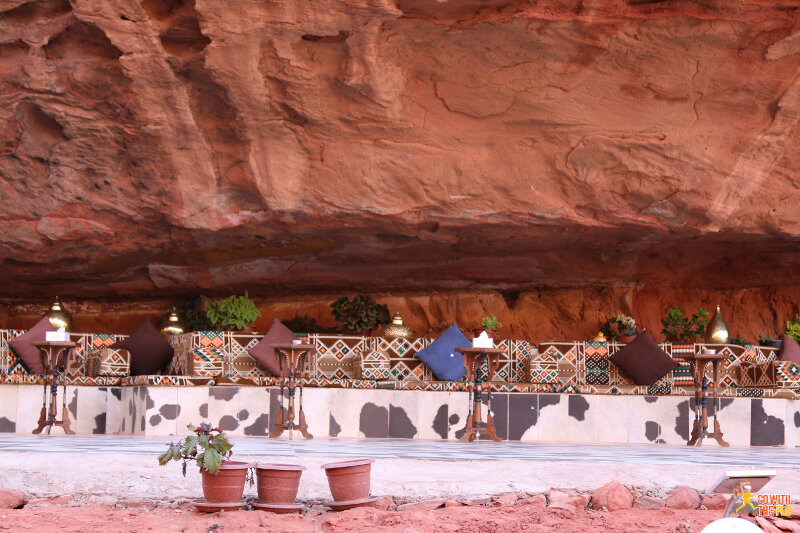 After dinner there was the option to walk out into the desert and go star gazing. If you grew up in the city like me, it is always mesmerizing to see stars without light pollution. A hobby astronomist was there it explain what we're seeing and brought along his large telescope.
The next morning we returned to the village after breakfast and start our last drive towards Aqaba. Wadi Rum was a highlight of our trip and another way Jordan shows what a diverse country it is! And if you can, absolutely spend the night to see the stars.