Tokyo
Hardly any first time (or second or third) time visitor skips Tokyo in their Japan itinerary. Not only because it is the main gateway to the county, the capital and a fascinating city of some 14 million people. But also because the city is so rich in history, culture and can keep you entertained for weeks.
We deliberately decided not to start off in Tokyo but explore the city in the middle of our trip once we've gotten a bit familiar with the country. So by the time we reached Tokyo, we had spent about a week in the country and seen Hiroshima, Osaka, Kyoto and Mt. Fuji.
Tokyo is huge so finding the right place to stay can be tricky. My approach with such overwhelming cities is to ask friends in what area they would stay and then just select accommodation that meets your budget and type. We ended up staying at the Super Hotel Lohas in Akasaka. A not too busy area, yet lots of restaurants and well connected via subway, so I would definitely stay here again. And while the room was tiny, that was not so much of an issue as we hardly spent any time in the room and appreciated that it was quiet and clean.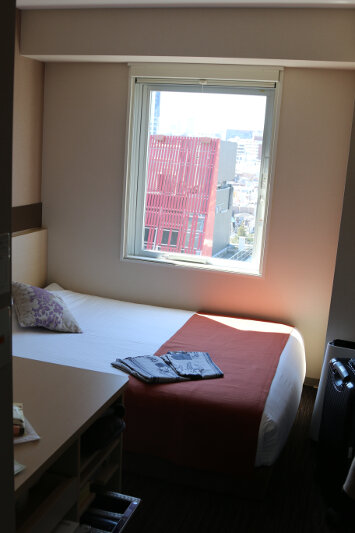 Rather than trying to recap our itinerary day by day, I'll share some of our highlights. We used public transport extensively (Citymapper works great to figure out connections) and walked around 30'000 steps per day.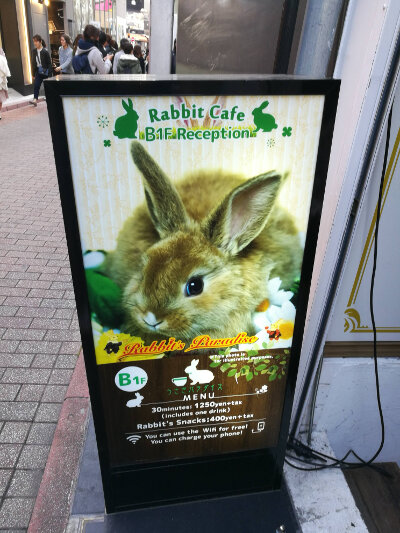 The rabbit cafe pictured above is just one of many types of cafes we came across where you can spend your free time. Cat cafes, dog cafes or maid cafes – whatever you fancy. For the later, head to Akihabara. The rabbit cafe we came across in hipster Shimo-Kitazawa.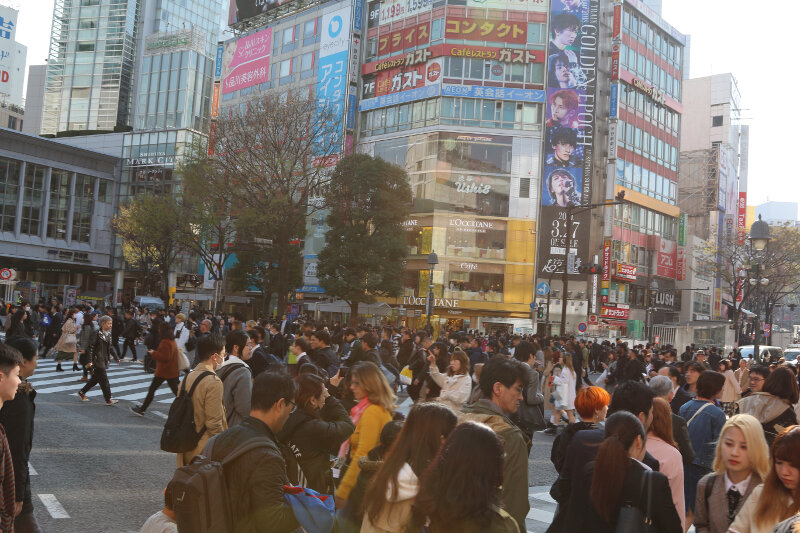 Apparently up to 3'000 people cross during peak times simultaneously.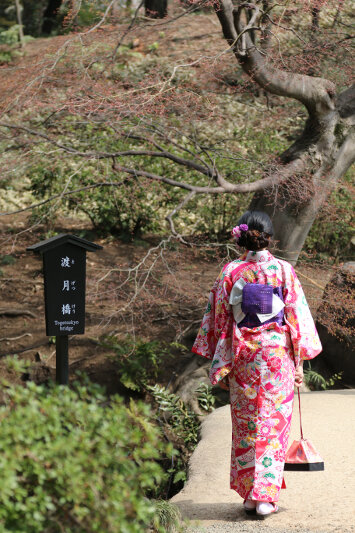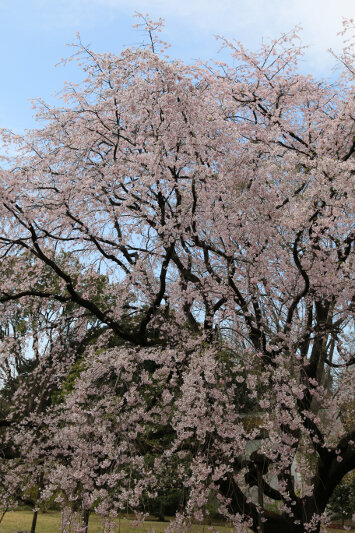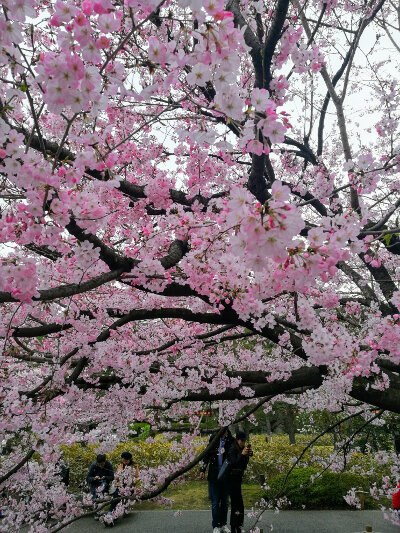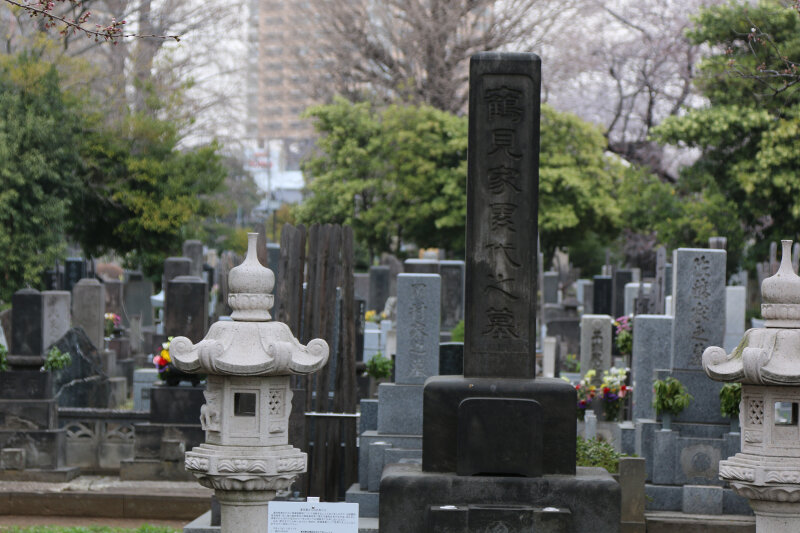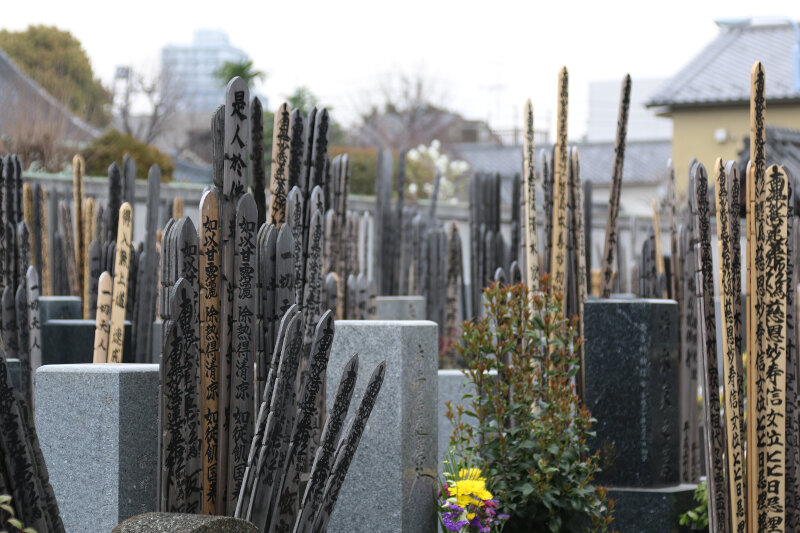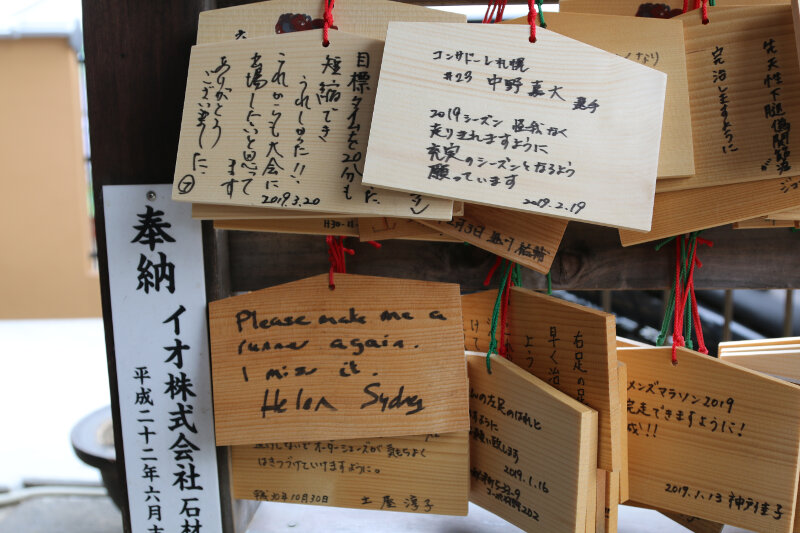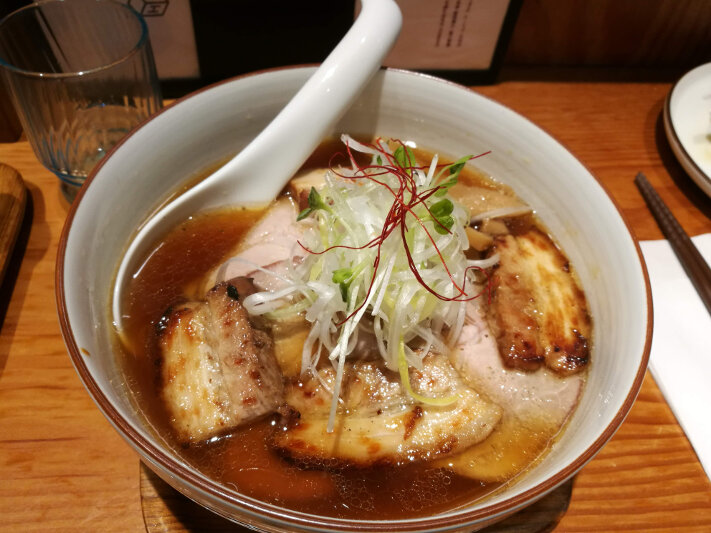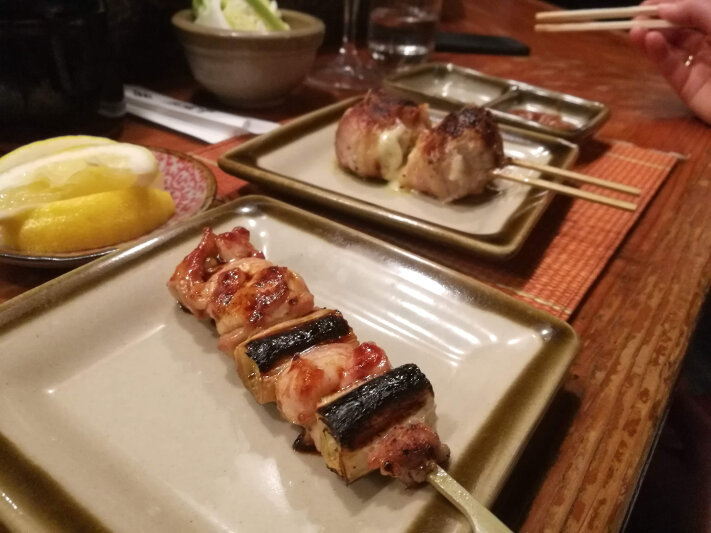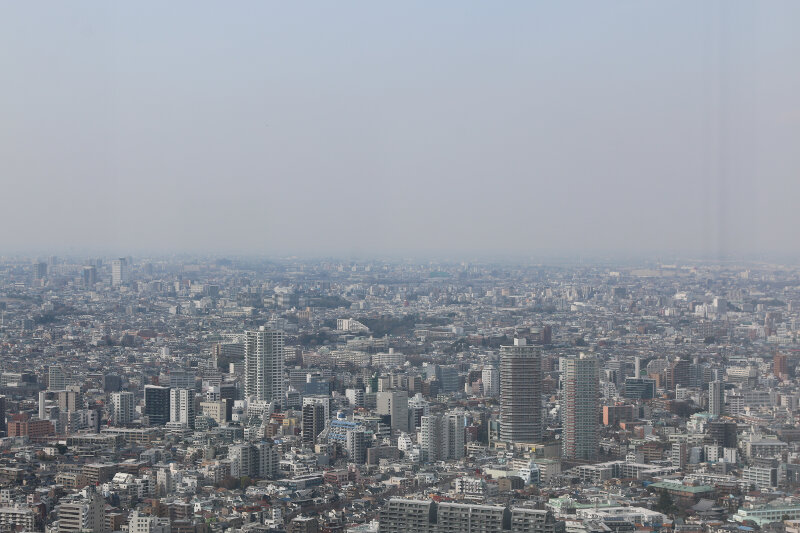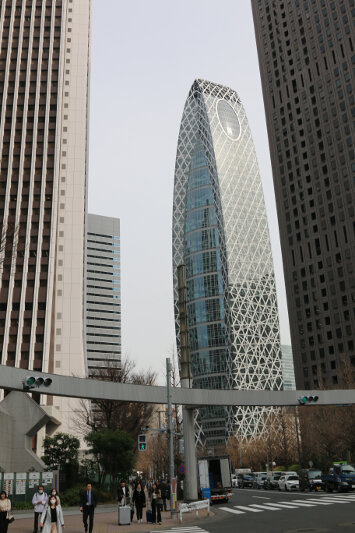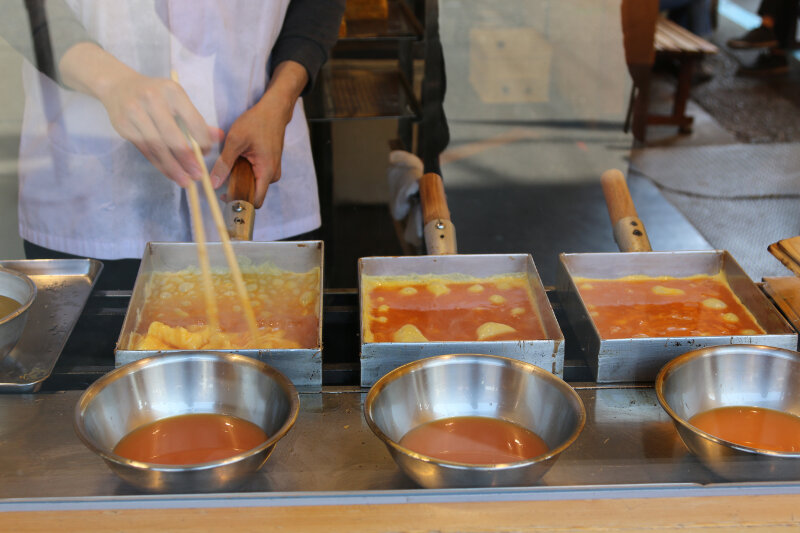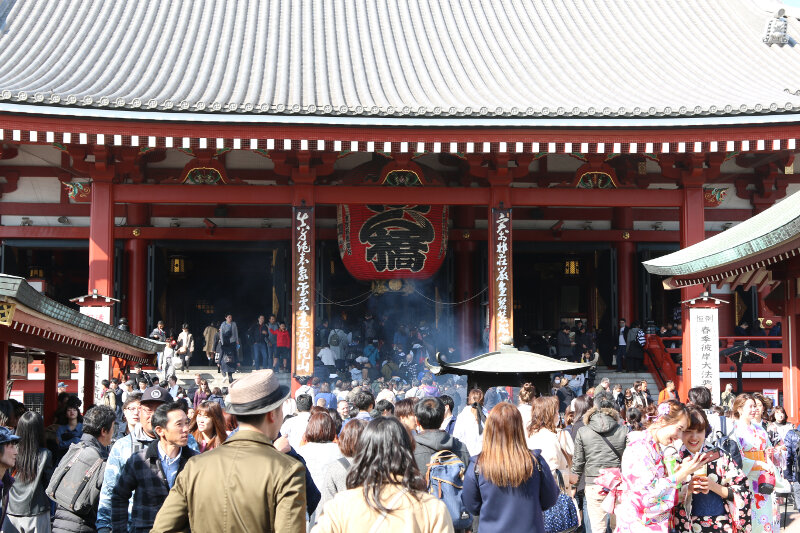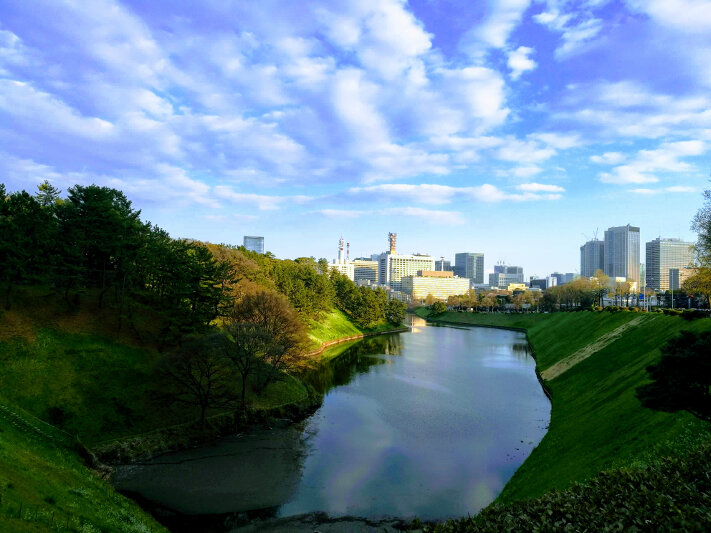 In our three days we covered a lot of ground. Our highlights were:
Sunday afternoon in pedestrian-only Akihabara
Neon lights at night in Shibuya (and Genki Sushi!)
Hipster Shimo-Kitazawa
Cherry Blossom at Ueno Park & Rikugien
Dinner at Uoshin Nogizaka in Roppongi
You can't go wrong with Tokyo, the city will keep you entertained as a tourist for days (if not weeks)!