Monopoli and surrounding towns
We set up our first base of our Puglia road trip in the charming town of Monopoli. We had no appetite of staying in a major city like Bari and Brindisi where parking could be a nightmare. Monopoli was the perfect mix of picturesque old town, quick access to the beach and highways as well as wide-ranging accommodation options.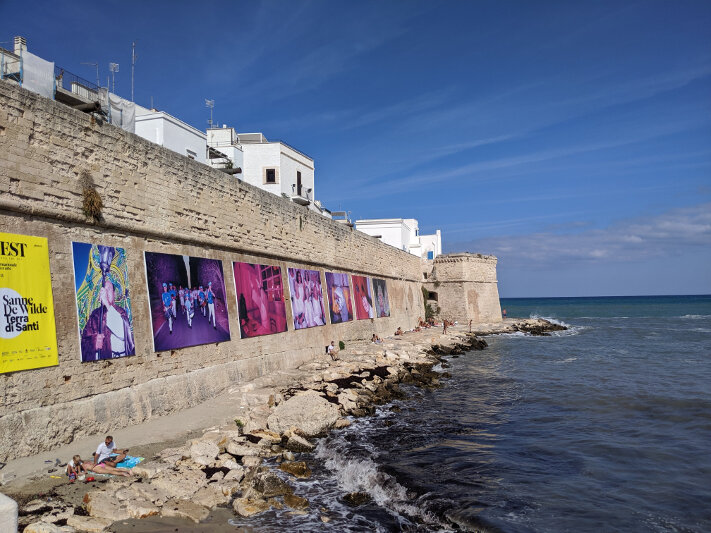 We stayed in the very center of the old town at Orazio 33, a cute B&B where breakfast is served on a little square just beneath the hotel.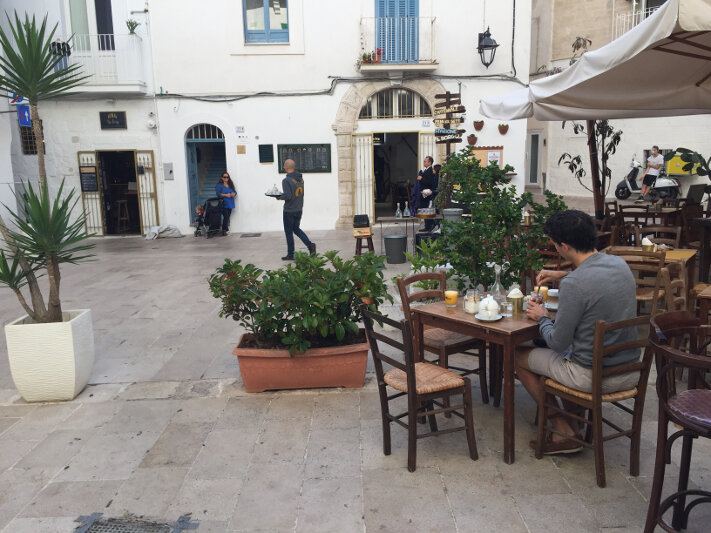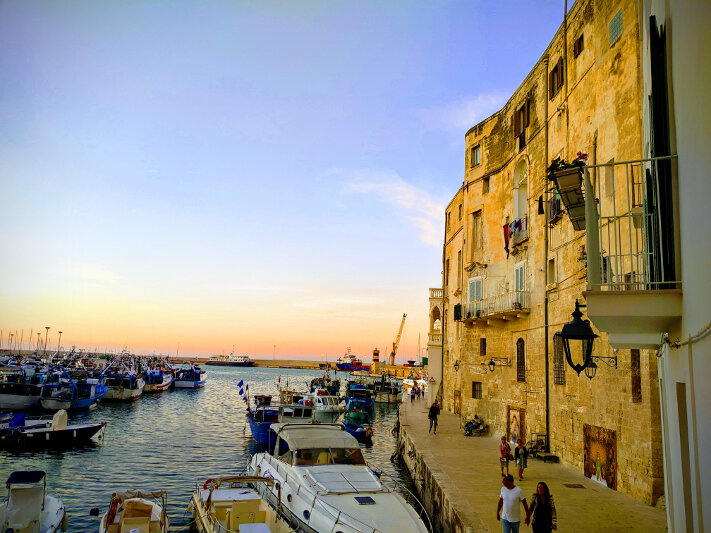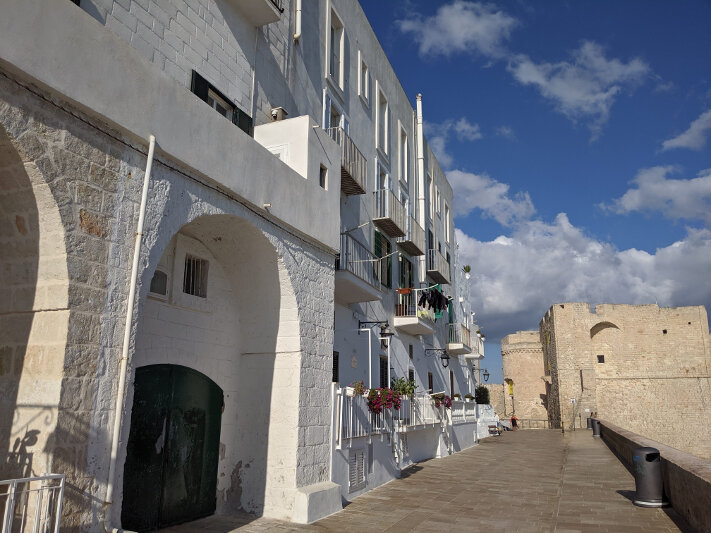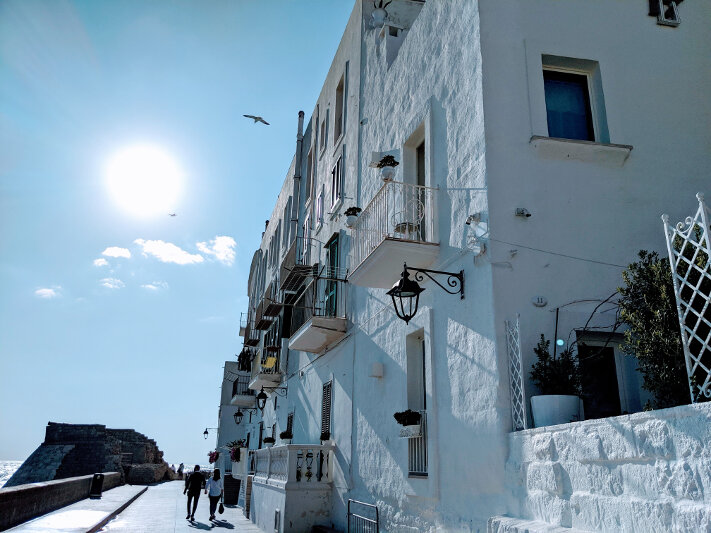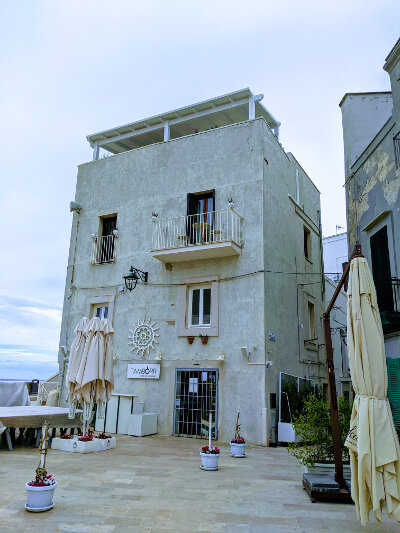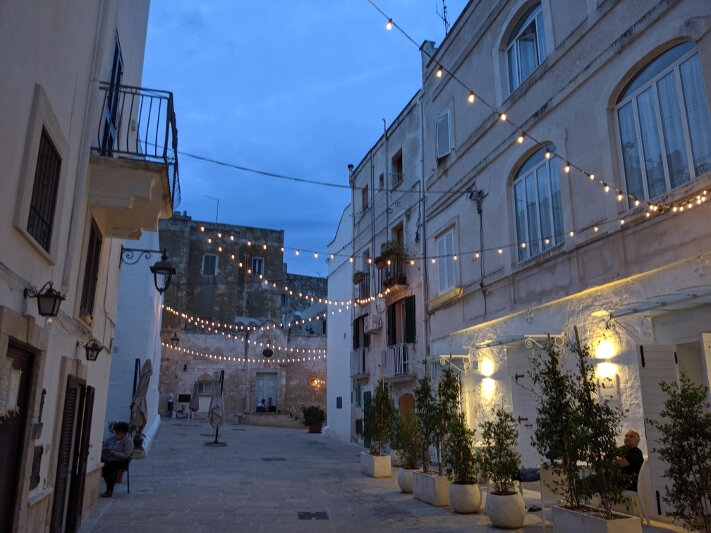 While Monopoli itself can easily be explored in half a day (the new part of town is not so much worth seeing), what we really liked about Monopoli was its location. Within 30-45mins drives we were able to visit other towns of interest in the area such as beautiful Polignano a Mare, Alberobello and Locorotondo.
On the first day we drove up the coast to wander around Polignano a Mare. We got really lucky in the sense that tourist numbers had dwindled yet the weather was still beautiful throughout our time in Puglia with not a cloud in the sky and 25 degrees during the day.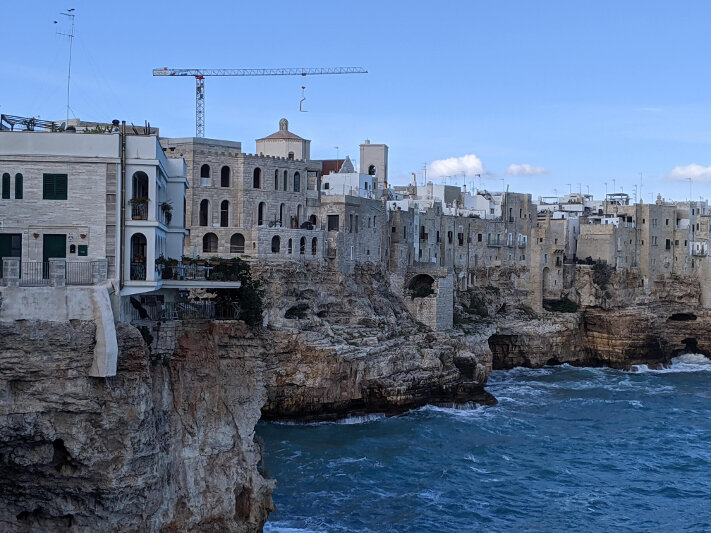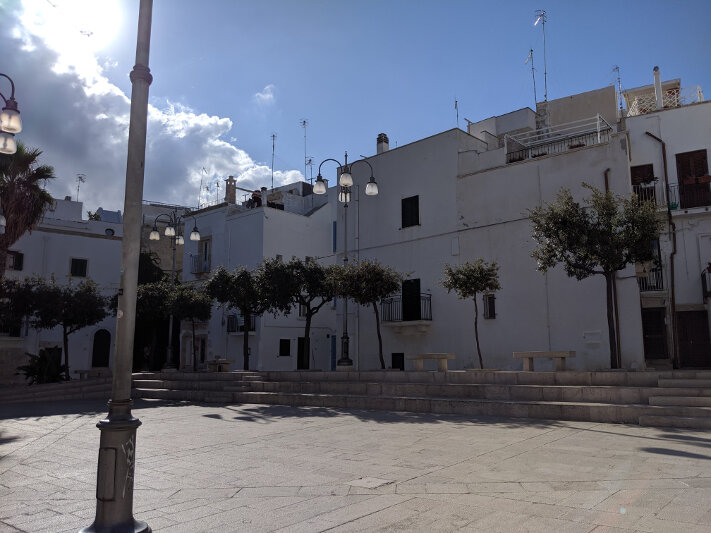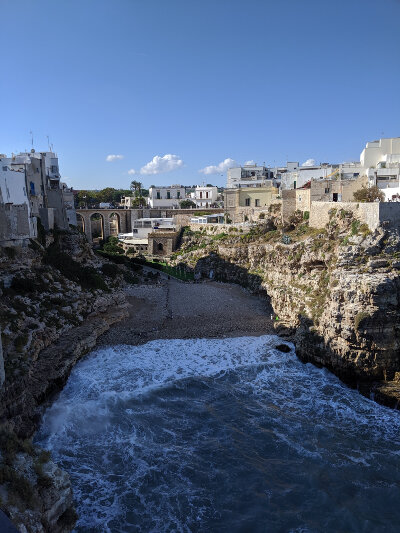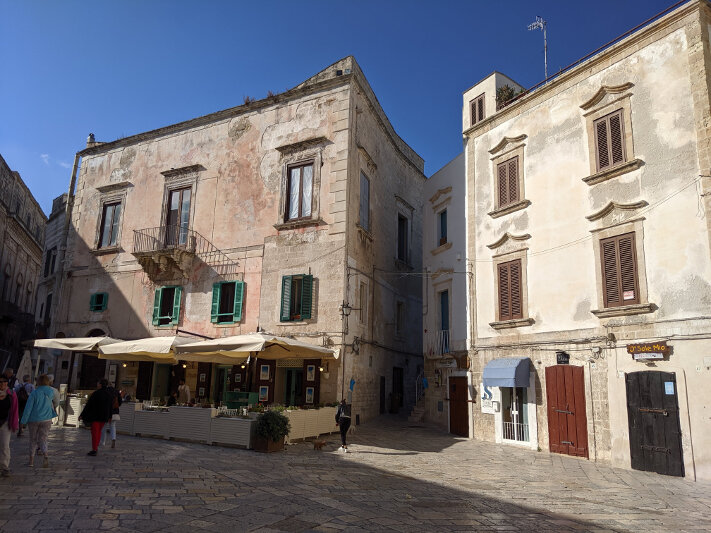 By the way, I can really recommend Graecalis Restaurant for seafood. Based on the map you'd think it is some sort of gas station joint but trust me, superb food there.
Day 2 took us to trulli country. We first stopped in Alberobello, the best known town for the unique trullo building. Designated a UNESCO World Heritage Site, these stone huts with a conical roof, were mostly built in the 19th century. I've read various theories as to what they were built this way. But whoever came up with the idea has created a fantastic tourist magnet in the 21st century.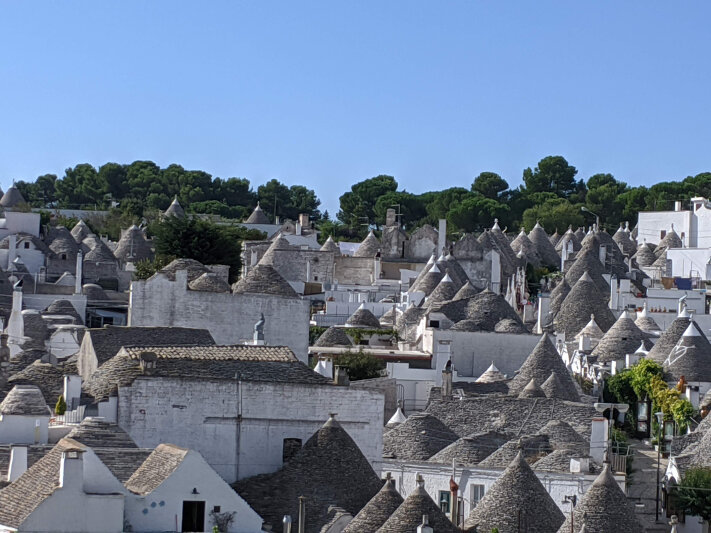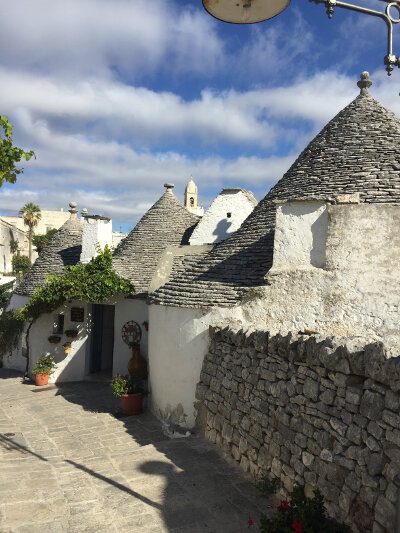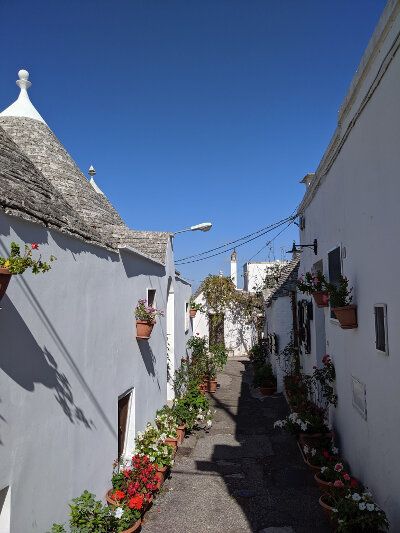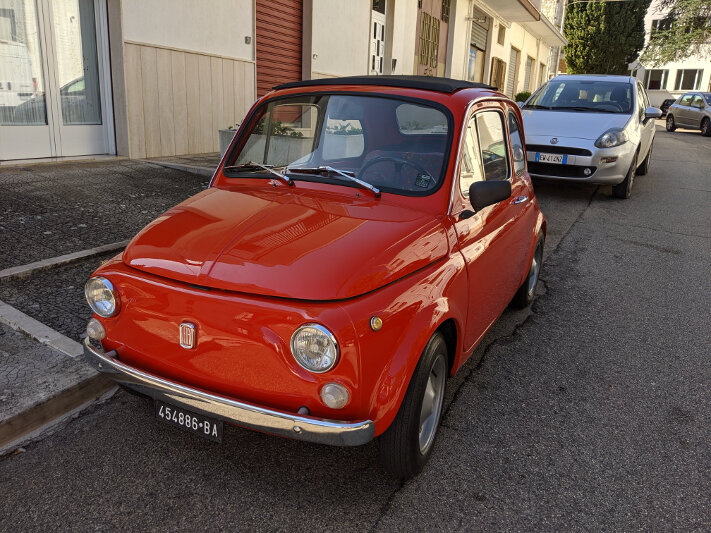 From Alberobello it was a quick drive to Locorotondo, another town of around 15'000 people living in a magnificent old town.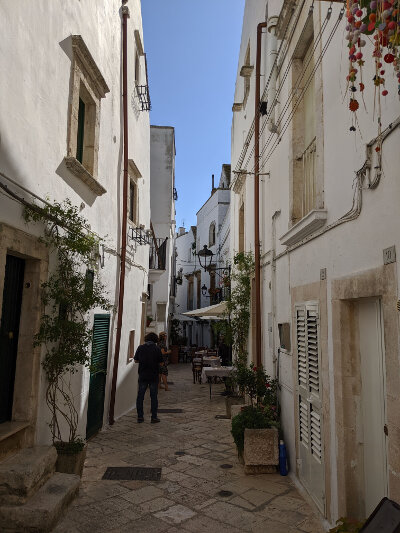 We were off to a very good start. Great weather, great locations, great food. Puglia set the expecations high for the next couple of days!