Matera – the Underground City
Our 10 day Puglia trip was nearing its end. After a relaxing couple of days in and around Ostuni, it was time for our final stop. After a drive through lovely Martina Franca and a stop in Mottola for lunch, we arrived mid-afternoon in Matera. The city has a very unique history with lots of ups and downs. At times it was a regional capital and very wealthy and then fell into decay and became one of the poorest areas of Italy. The Sassi di Matera (ancient town) is full of caves where for most of the 20th century people still lived in dire conditions. Today it has become a tourist destination, with the city once again very proud of its heritage. While we were there, the city was currently one of "Europe's Capital of Culture".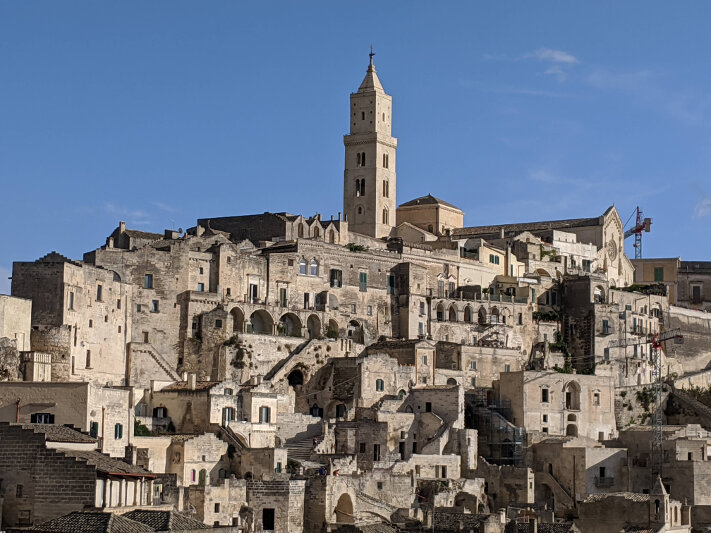 We stayed at the edge of the newer part of town, a few minutes from the Sassi. It takes a bit of time to get a sense of orientation as the Sassi slopes downwards from the newer city center.

It is very unique place to wander around and get lost in the countless steps and stairs around the Sassi.

To get up to speed on the history of Matera, make sure to visit the Casa Noha for a very well made documentary.
You can still visit some of the caves and see for yourself in what conditions people lived in Matera right into the 20th century: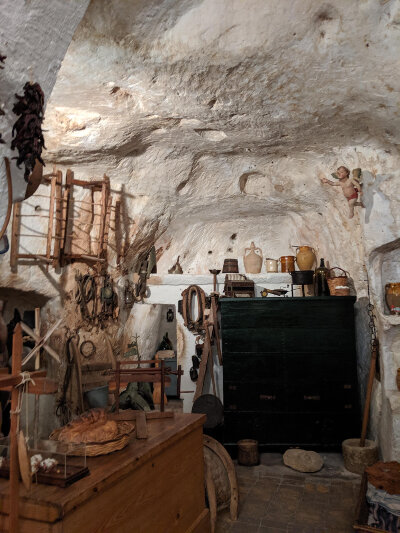 While we were in Matera there was a large Salvador Dalí exhibition inside the Madonna delle Virtù church: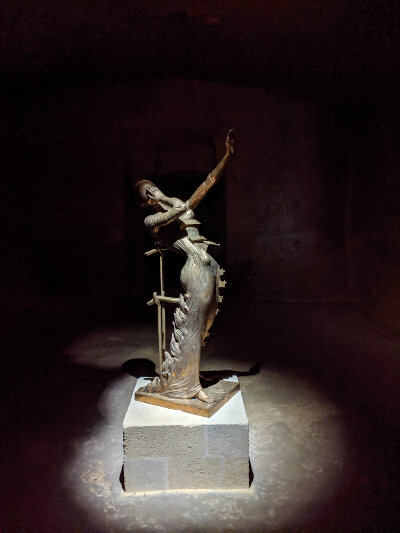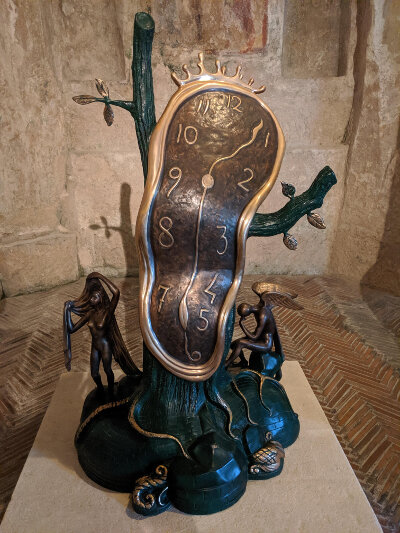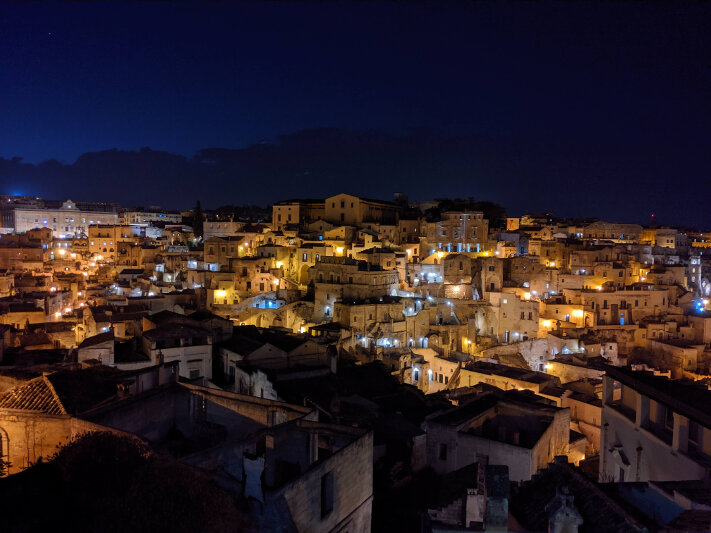 Matera and the Sassi will be featured in the upcoming James Bond movie "No Time to Die".
We had yet another very good dinner for the last time on this trip and wrapped up a wonderful 10 days in the region. Matera was conveniently on the way to Napoli, where we departed from. So the next day, we got ready and drove the roughly three hours to Italy's third largest city. After a lunch stop in Trevico, we made it to the airport for our flight back home.