Osaka via Himeji
Hiroshima was a great first stop in Japan; accessible and not too touristy. We stayed very conveniently next to the railway station and were off on the Shinkansen bound for Himeji in the morning. Himeji is mostly known for being on the tourist trail for its prominent castle. Easily accessible through a 15mins walk from the station, you can tell it is a popular stopover point rather than overnight due to a large number of lockers for suitcases in the station.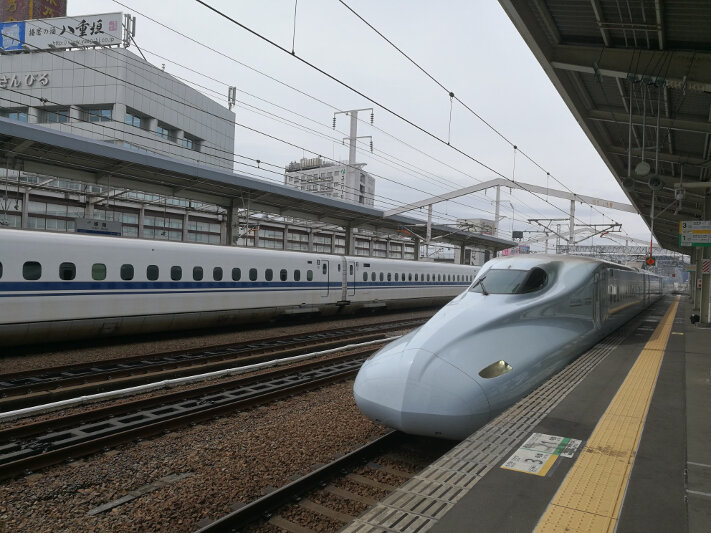 First built in the 14th century and over time expanded and modified multiple times, Himeji Castle has survived WWII and earthquakes. It is nowadays one of the most visited castles in Japan and was just recently renovated in 2015.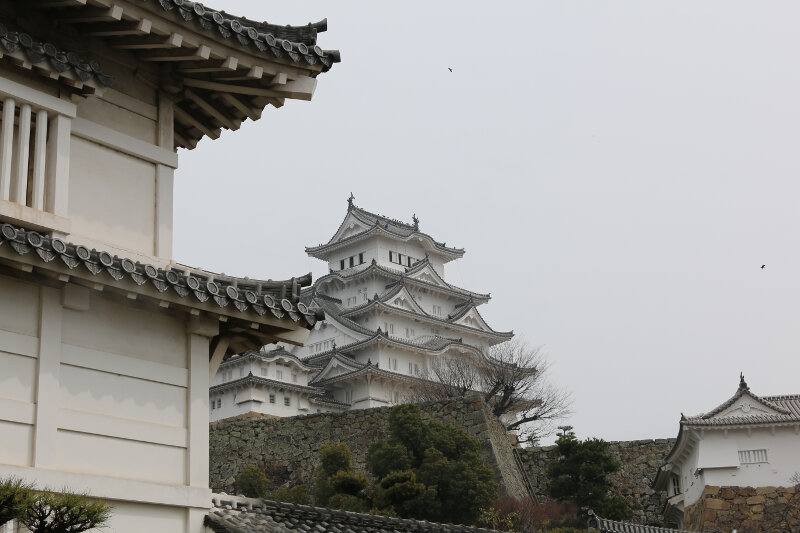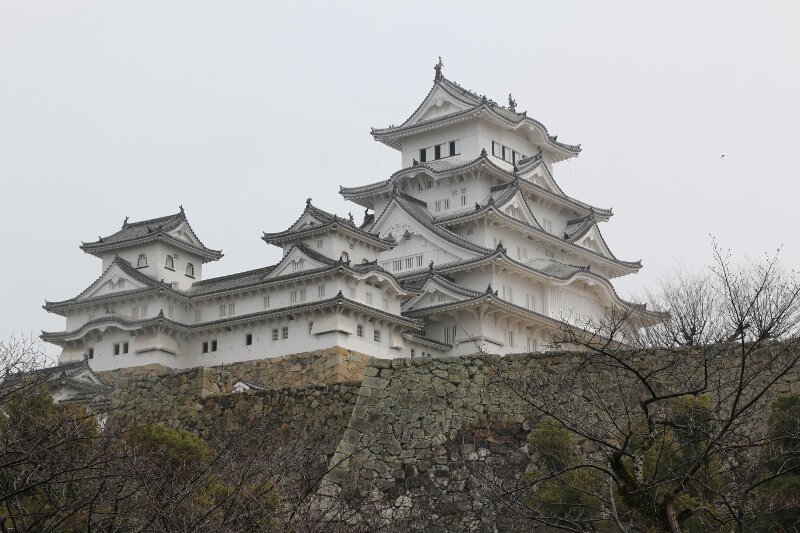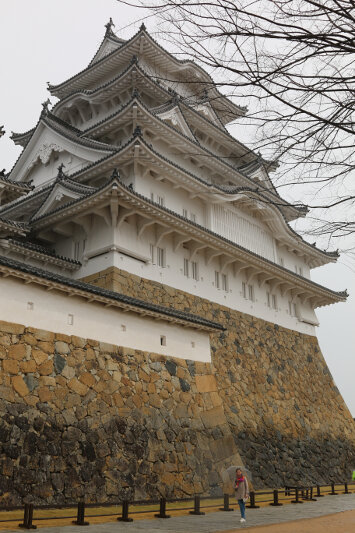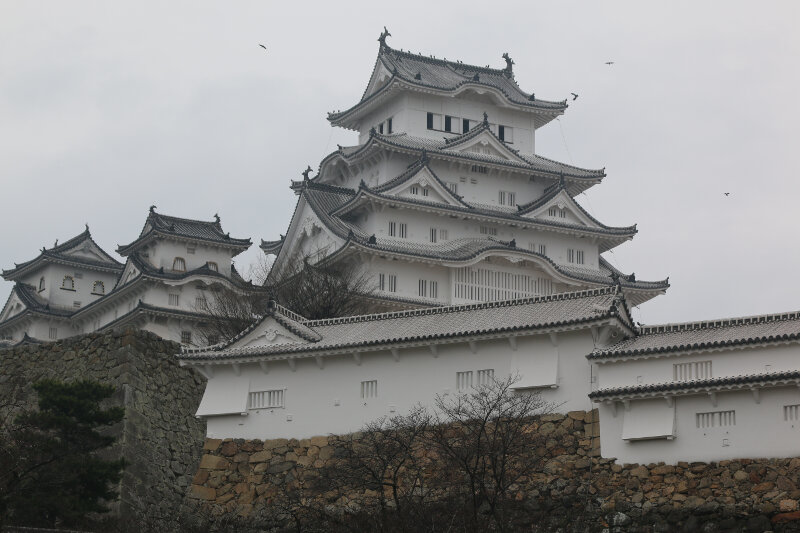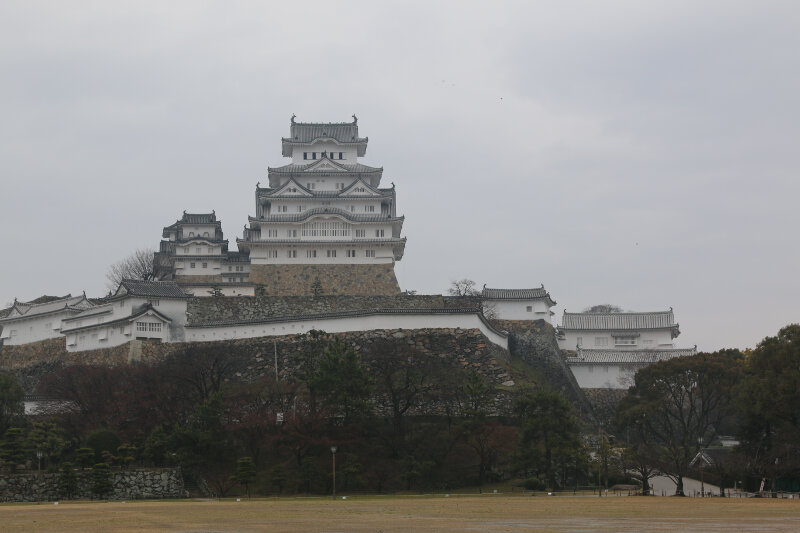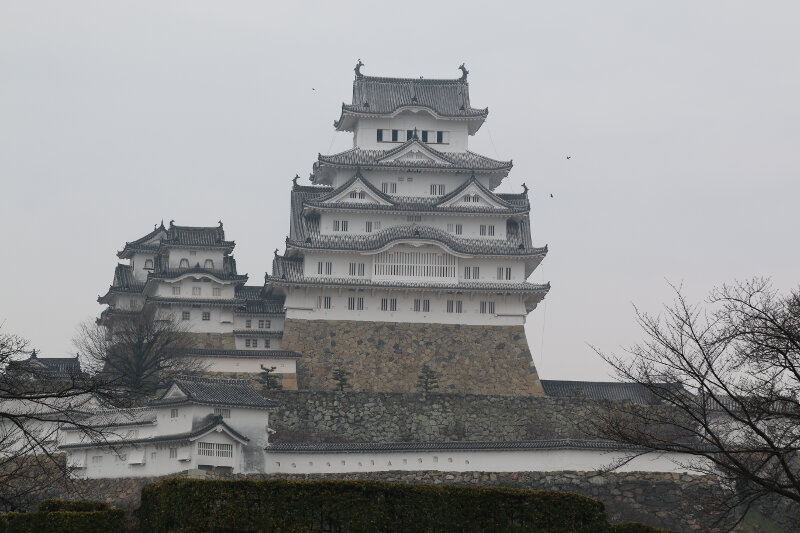 As you can see in the photos, the weather could have been better but at least temperatures were ok.
We continued our journey with the Shinkansen and reached Osaka just after noon. We stayed again near the JR Station although in Osaka one has to keep in mind that the areas of interest to tourists tend to be more south while the station is in the north. But riding the subway is no issue and gets you to the "hip" areas quickly.
We took the subway to Shin-Imamiya-Ekimae and walked around Shinsekai. The areas is famous for Kushikatsu, deep-fried skewered meat and vegetables.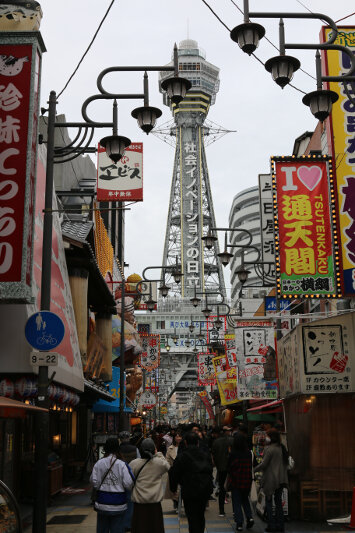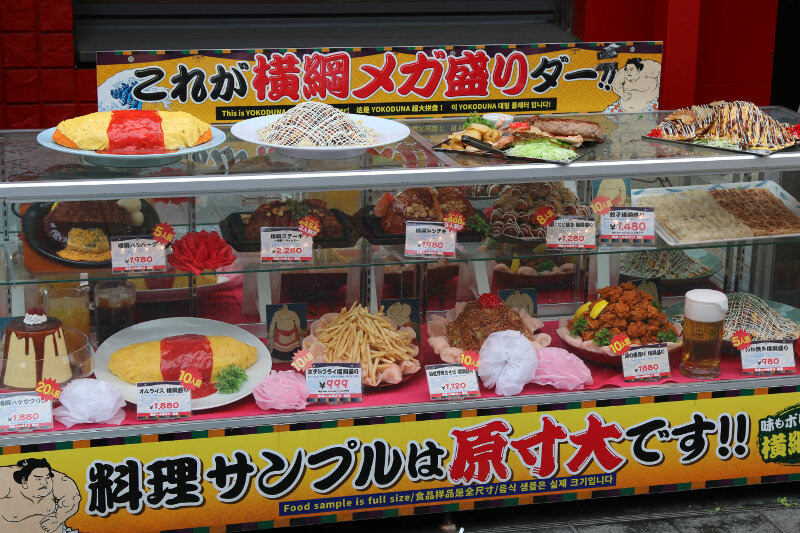 A friend recommended to check out Kushikatsu Doteyaki Nadai Tsurukameya, so that's where we had the first of several afternoon snacks.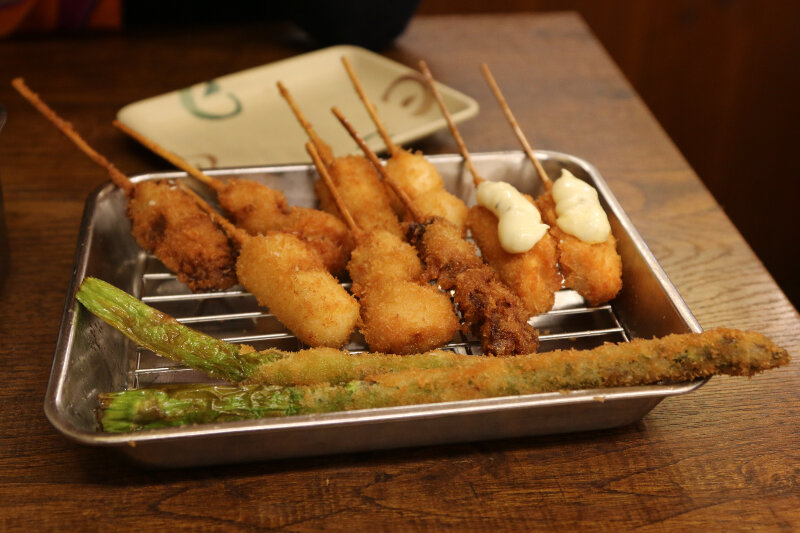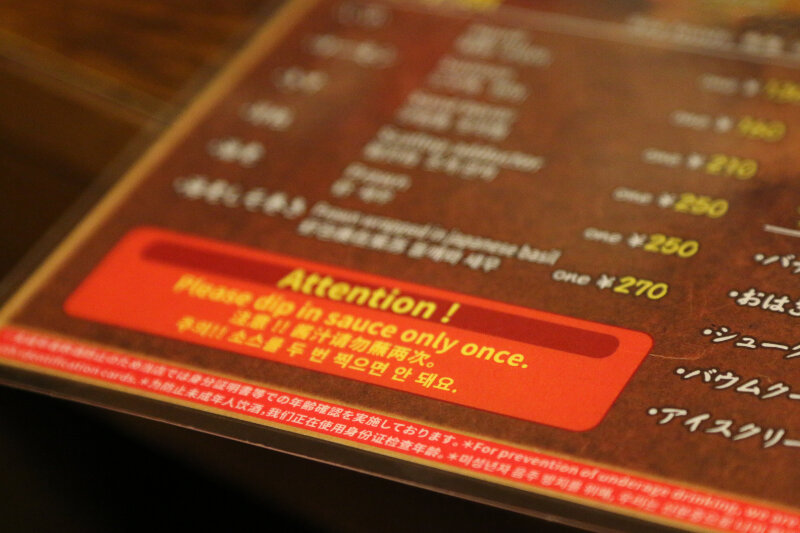 It is a really enjoyable, bustling area to walk around. As we got further north, we've reached Uranamba with its countless Izakayas, Japanese-style pubs.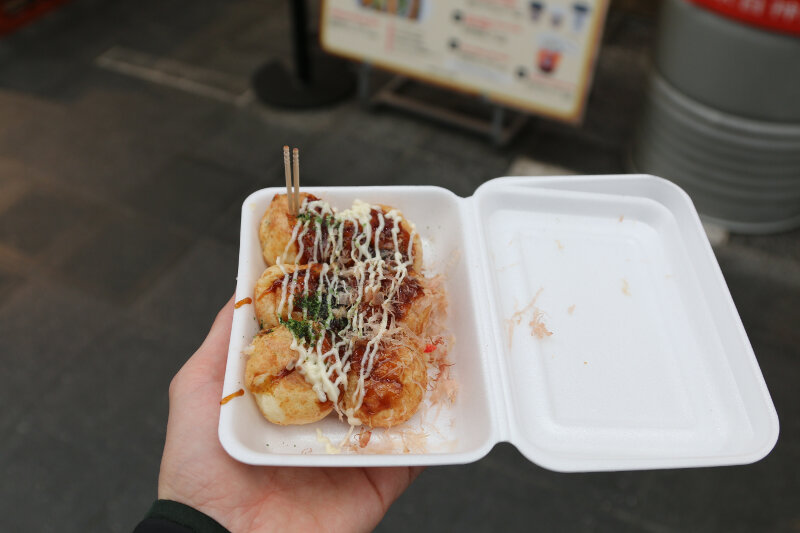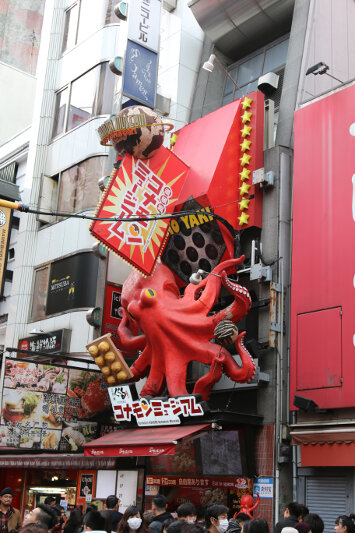 We stopped for Ramen at Ichiran, which was probably the best we've ever had. By then we had probably reached 30'000 steps and took a break for an hour at Lilo Coffee, a small cafe with some serious coffee!
Dinner turned out to be a funny story; I had never seen that many restaurants so densely. Yet we wandered around for over an hour since the choice was so overwhelming. Netflix effect.