Weekend trip to Asmara
I've been fascinated by places with an unusual colonial history, leading to a special mix of culture and architecture. Examples of this on the blog are the former German colony of Qingdao in China or Portuguese traces in Dili / East Timor.
Italy never had many colonies. You could say they were late to the game compared to their European neighbors, which I guess is a good thing as most countries weren't necessarily blessed by being colonized and to this day struggle with the arbitrary borders they were forced to accept. But Italy did have a few colonies. During the scramble of Africa in the late 19th century, Italy did grab some land in what was to become known as the Italian Colonial Empire (Impero coloniale italiano). Parts of modern Libya, Somalia and Eritrea were under Italian control. In the case of Eritrea, this lasted from approximately 1890 until just after the Second World War. During the half century under Italian rule, the Italians left their mark with buildings, language, food and a few other aspects.
I've had Eritrea on my bucket list for a while but it has not been an easy place to get to. It is not exactly on any tourist trail and has often been called the "North Korea of Africa" due to how secluded it is. It has the world's worst penetration of internet and probably cell phones as well. The government is often criticized for the human rights situation in the country, with compulsory military service of unknown duration. In short, it is not an inviting place to get to. I contemplated for a while whether I should go, as inevitably some of the money I'd spend there would end up in the governments pockets. In the end I decided to nevertheless go in order to get a first hand impression myself. In turn I avoided going through a tour operator, to avoid spending money with officials as much as possible.
I had read lots of reports online of how notoriously difficult it is to get a visa. Going through a tour operator opens the opportunity for a visa on arrival, but I decided against that option. The Eritrean embassy in my country of residence, Switzerland, did not pick up the phone nor answer to e-mails. So I tried my luck with the embassy in Berlin, Germany. They were surprisingly friendly. I had planned the trip on fairly short notice and not accounted for Orthodox Easter which might have prolonged the approval process somewhat as it had to be sent to Asmara. But after postponing the trip by a week, I eventually got a call that my tourist visa had been granted and a few days later I had my passport back.
After the end of Italian rule, the country entered a difficult couple of decades. It was initially placed under British Administration and was then annexed to Ethiopia which did not go down well. Fast forward to the early 1990s and Eritrea had gone through a guerilla war for independence which culminated in a referendum, where the overwhelming majority voted to leave Ethiopia. Peace did not last long and in the late 1990s, young Eritrea found itself on a border dispute with its larger neighbor which quickly escalated into a full-scale war. While it calmed down in the early 2000s, the two countries never settled the issues and technically remained at war until 2018 when the new Ethiopian Prime Minister Abiy made a new peace effort which resulted in a two countries finally putting a peace accord in effect (for which Abiy received the Nobel Peace Prize in 2019). It is unclear to what extent this will now open up the country.

My visit coincided with Eritrea's independence day festivities, so I was looking forward to the festive atmosphere. Flying in from Addis Ababa, this also meant to flight was full. I ended up with an interesting seatmate, a very eclectic American traveling with what appeared to be her entourage. Within five minutes I was bombarded with 100 questions about my trip and life in general and the person just would not shut up. I was eventually told that this was Tiffany Haddish, a half American, half Eritrean comedian and Hollywood actress and probably the most well known Eritrean. I had read about her before my trip so it was quite surreal to all of a sudden be sitting next to her. Considering how famous she is back home, her arrival was met by Eritrean TV and I kept seeing her on TV during my stay.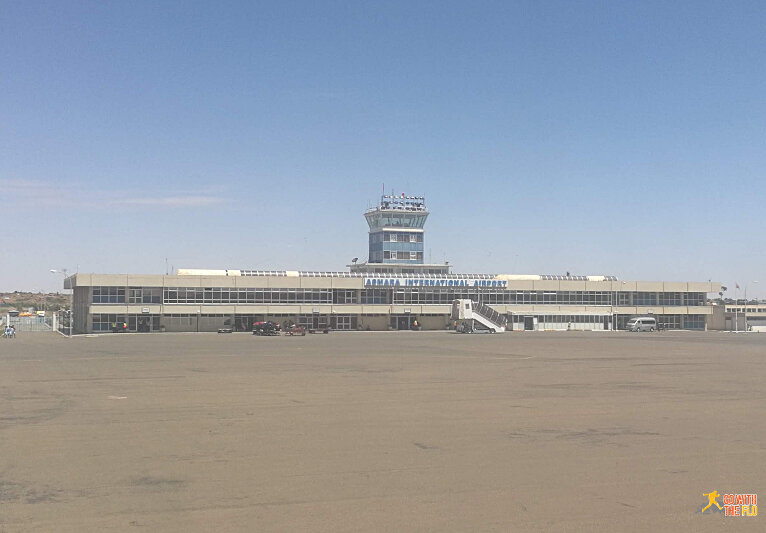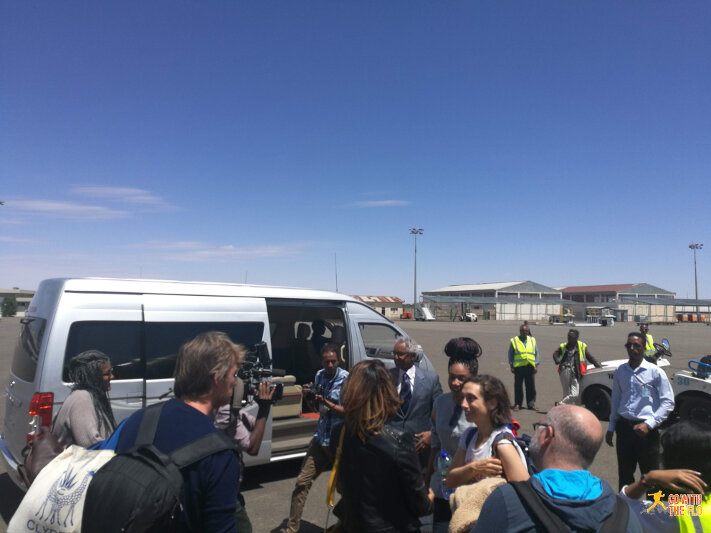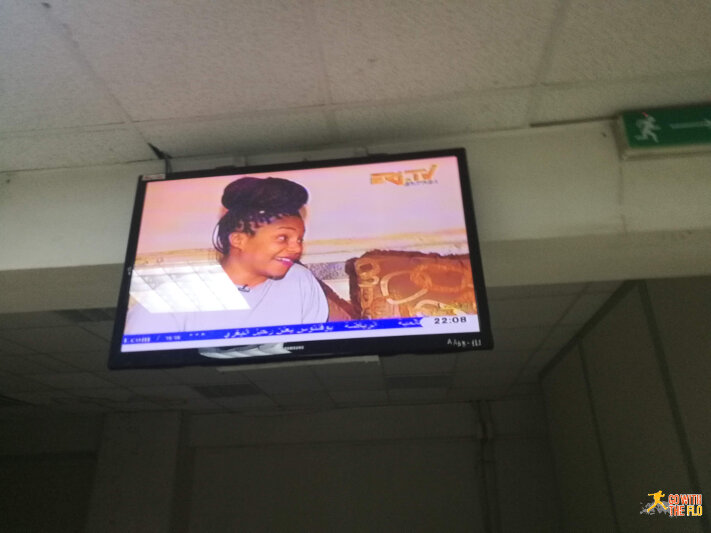 The airport is small and immigration was a breeze. After changing some US Dollars into Nakfa, the local currency named after the town of the first major battle won in the war for independence (it is pegged to the US Dollar by the way and looks like it a lot), I was out of the airport and hopped into the first taxi. I had not planned a lot for my stay apart from booking a hotel (an expensive phone call!). The driver did not speak any English, but being a bit older he spoke Italian and combined with my Spanish we were able to agree on where I wanted to go.
Asmara is fairly small and I'd say all areas of interest to tourists (I saw a grand total of maybe three people that looked like what I'd consider tourists while I was there) are within walking distance. I stayed at the Crystal Hotel which is in the diplomatic quarter. I started exploring Asmara by heading to Harnet Avenue, the city's main boulevard where most iconic buildings can be seen.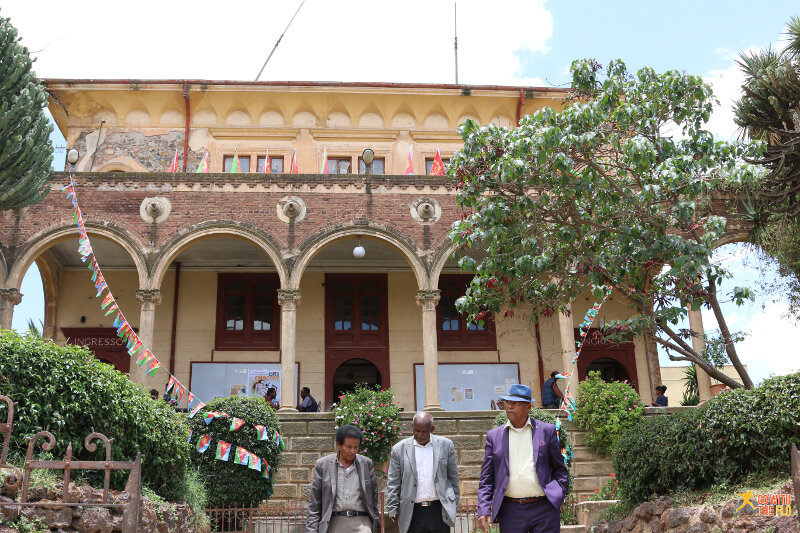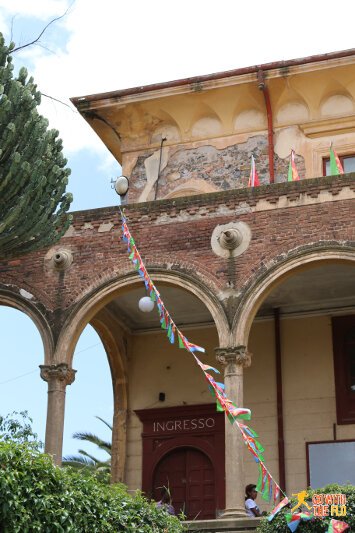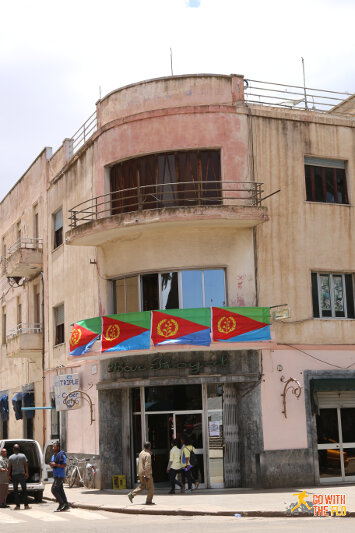 I also walked past Eritrean Airlines' flagship sales office. At the time of writing they were flying one wetleased B737-300 once daily to Addis Ababa, that was it.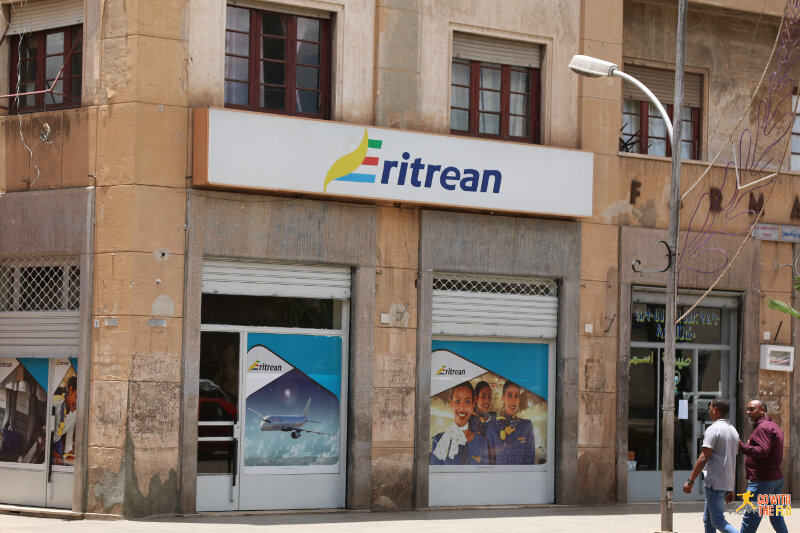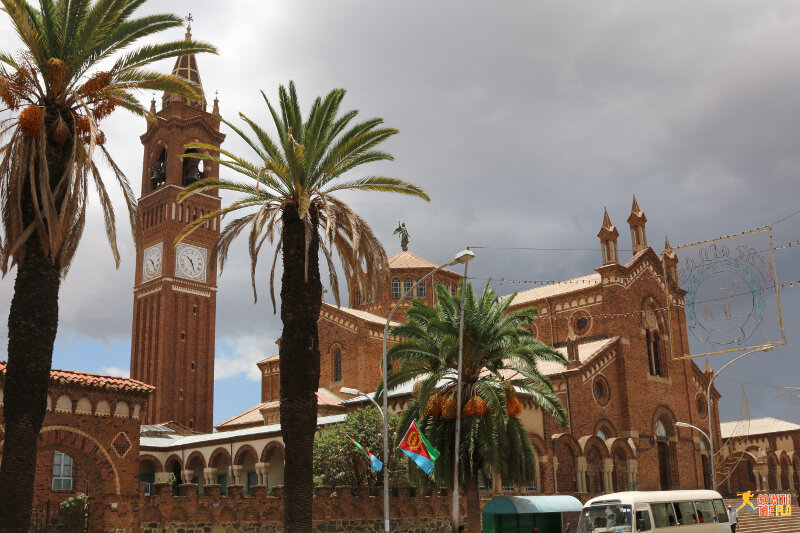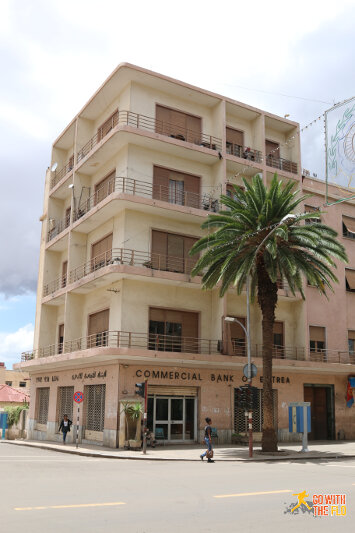 After some walking it was time to rest at one of the many of Asmara's cafes and enjoy a makyato, the local adaptation of Italy's caffè macchiato.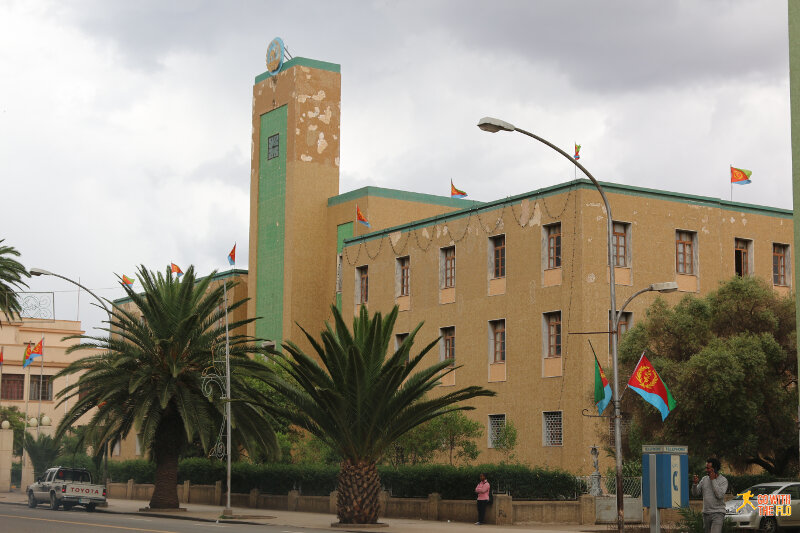 Eritrea's population is roughly half Christian (Eritrean Orthodox and Roman Catholic) and half Muslim (Sunni). From what I read, the two religions have co-existed peacefully and there is an absence of religious extremism.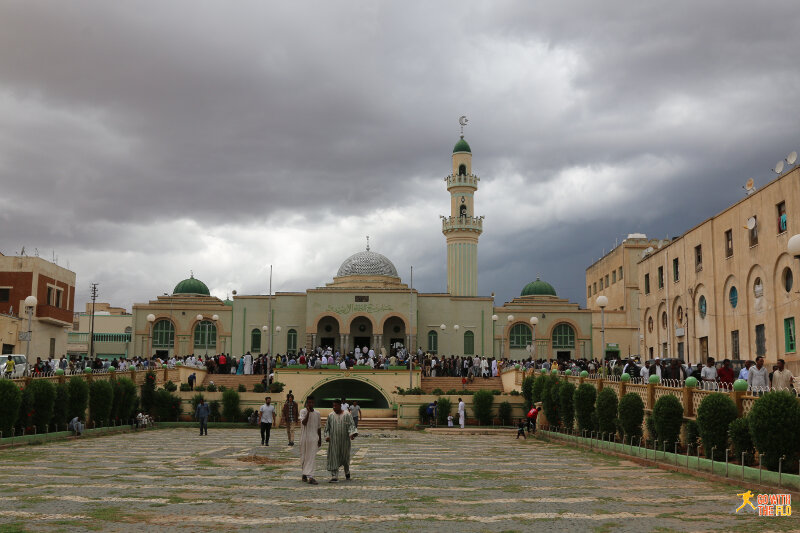 The Great Mosque, or Al Kulafah Al Rashidan, was built in 1938 at the order of Mussolini to impress the Muslim population. It was very busy when I visited with the Friday prayer just ending.
Around the corner from the mosque I walked past the Asmara Synagogue constructed in 1906. Eritrea's Jewish population to a large extent left during the war for independence but not because of prosecution.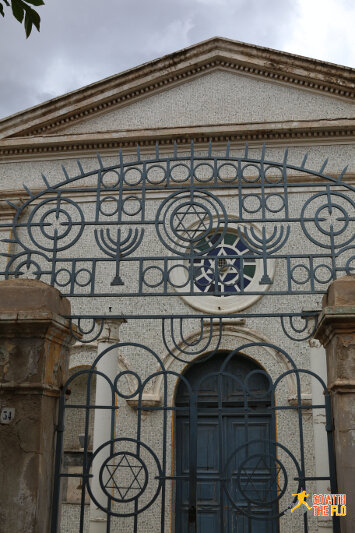 And to conclude with religious buildings for now, here's a photo of Enda Mariam Orthodox Cathedral.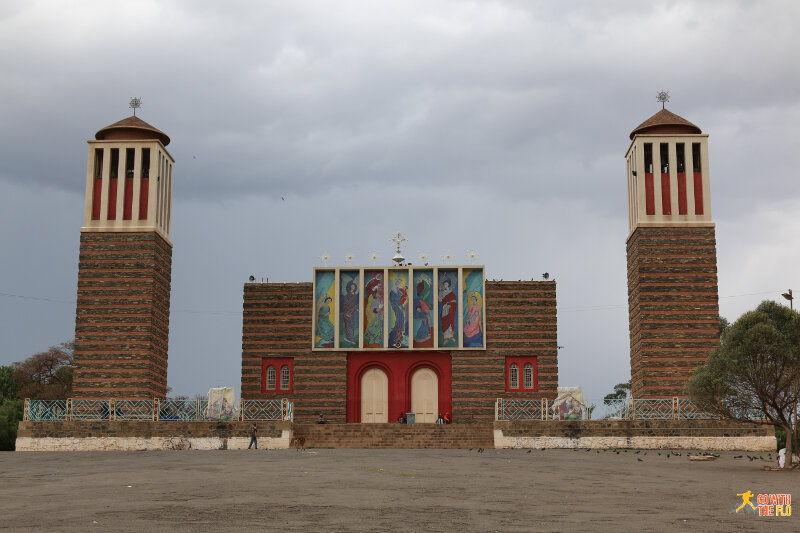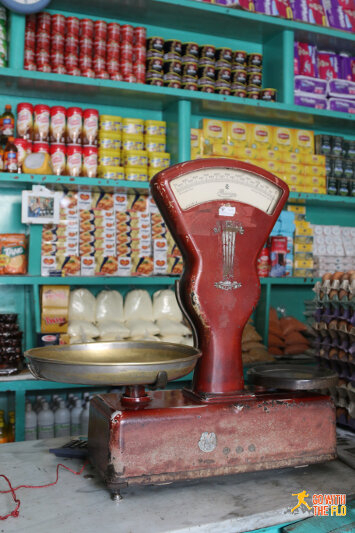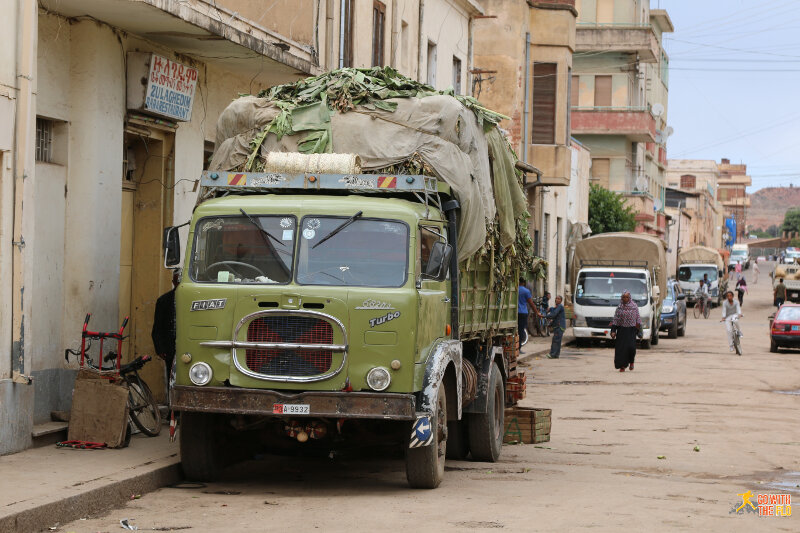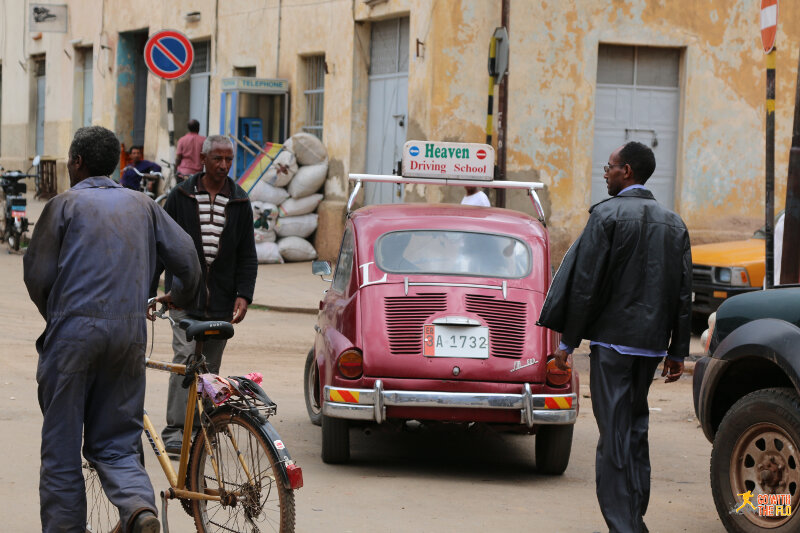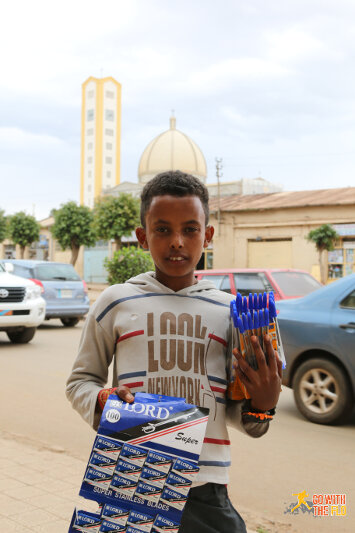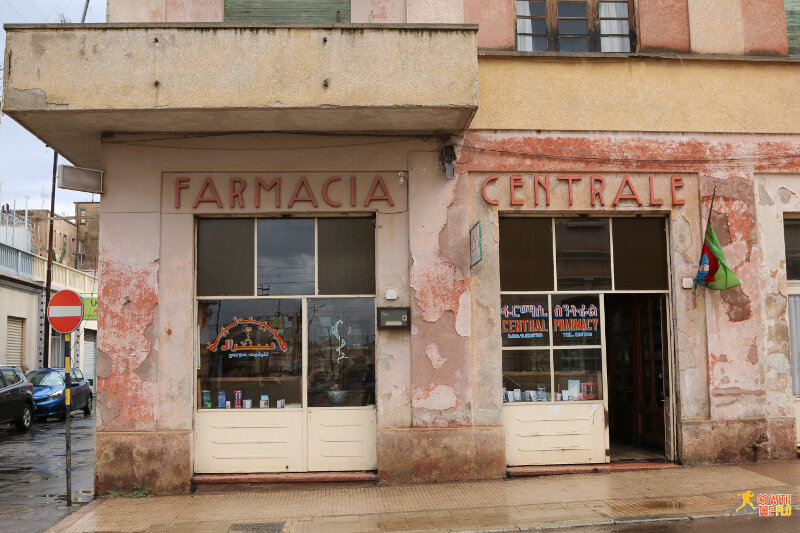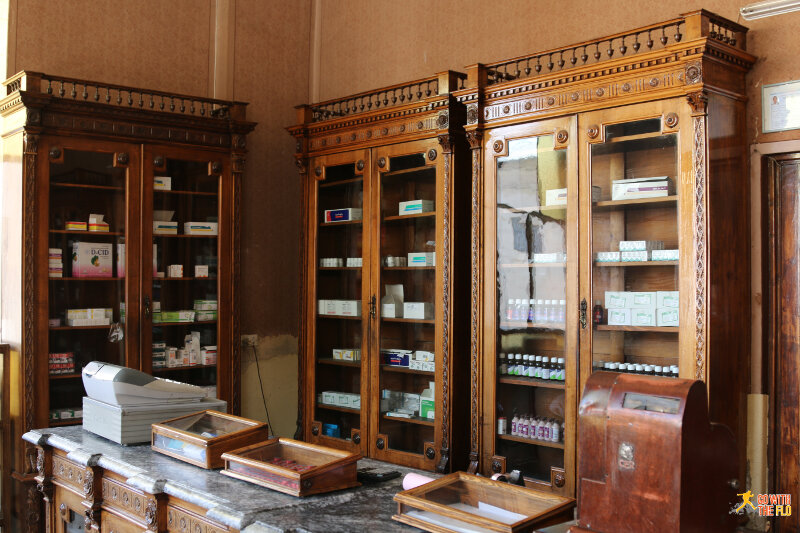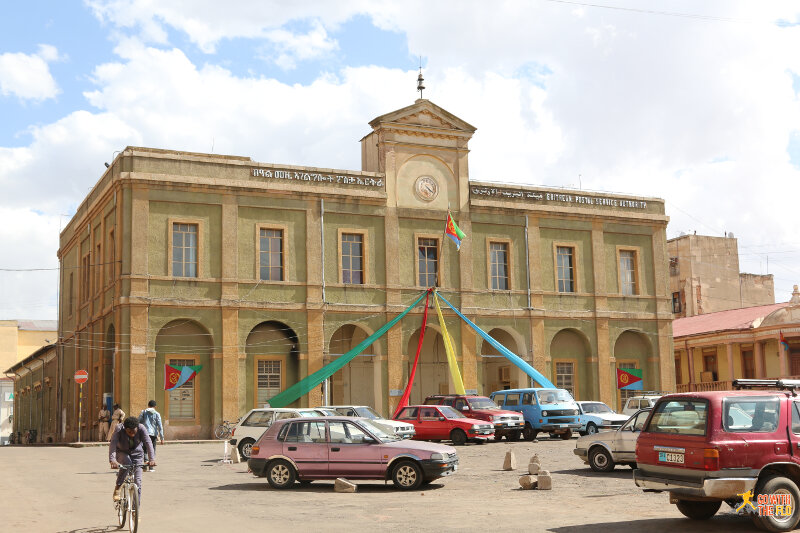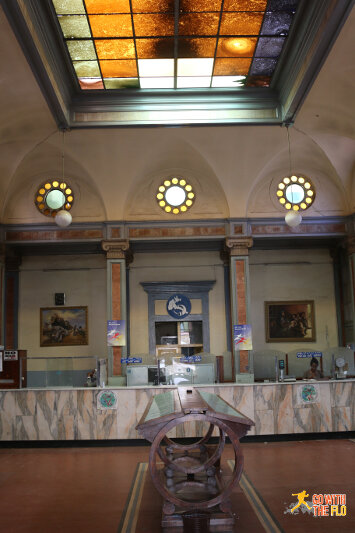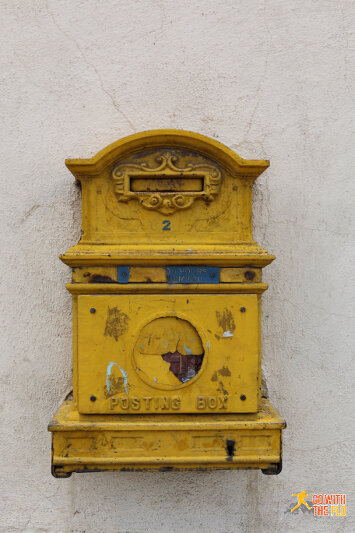 For the record, the postcard arrived in Europe within two weeks.
After a lot of walking, I spent the afternoon in an Eritro-German pub, speaking with some Eritreans who used to live in Germany. They showed me the nearby German school which was inaugurated during a visit of Germany's president back in 1996. For dinner I went to Restaurant Ghibabo, one of the fancier places in the city which served excellent Italian food.
After having gotten a permit the previous day, I started day 2 with a visit to the tank graveyard where lots of tanks were dumped after the war. A truly unique place and testament of how much money (and steel) can be wasted.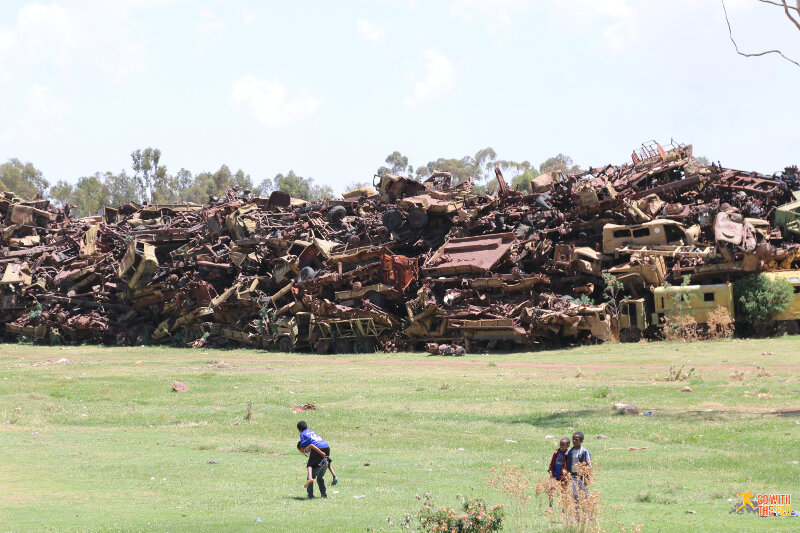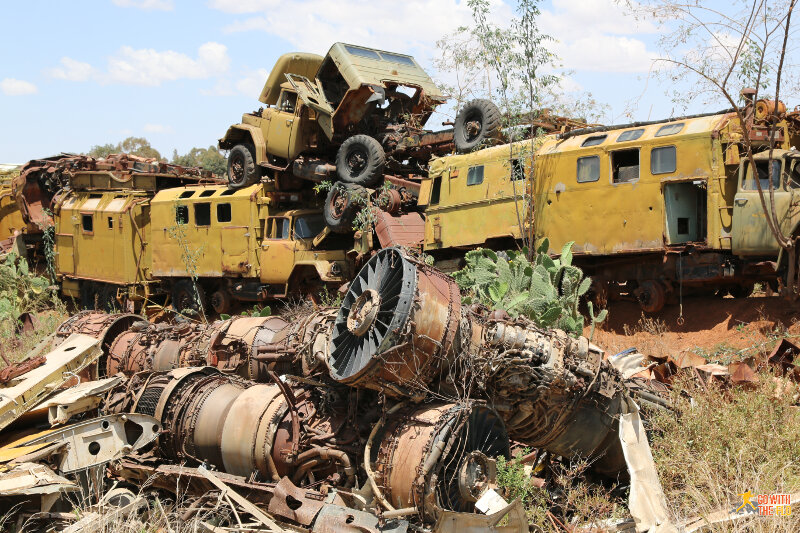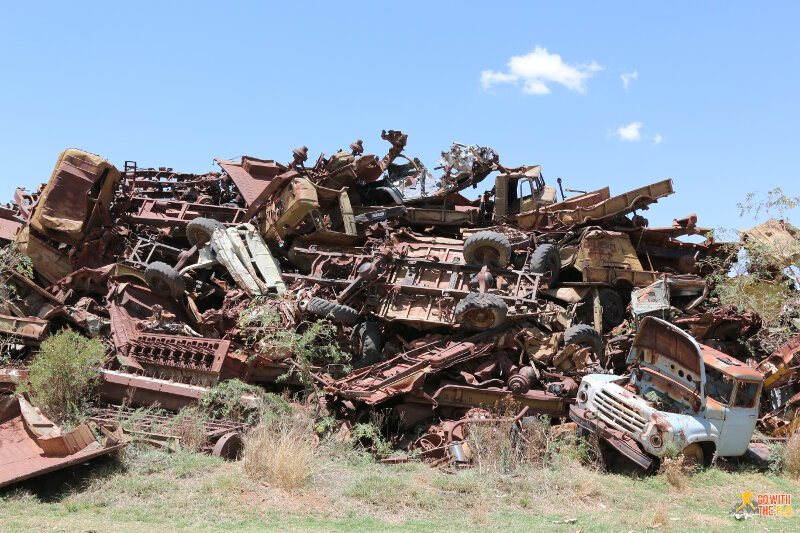 If you visit on graveyard, you should visit another so I stopped by the Cimitero Italiano Di Asmara, another impressive relic from colonial times.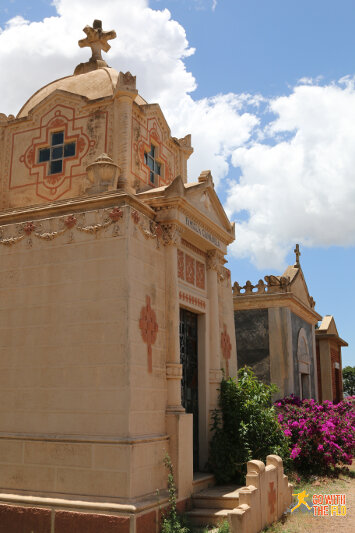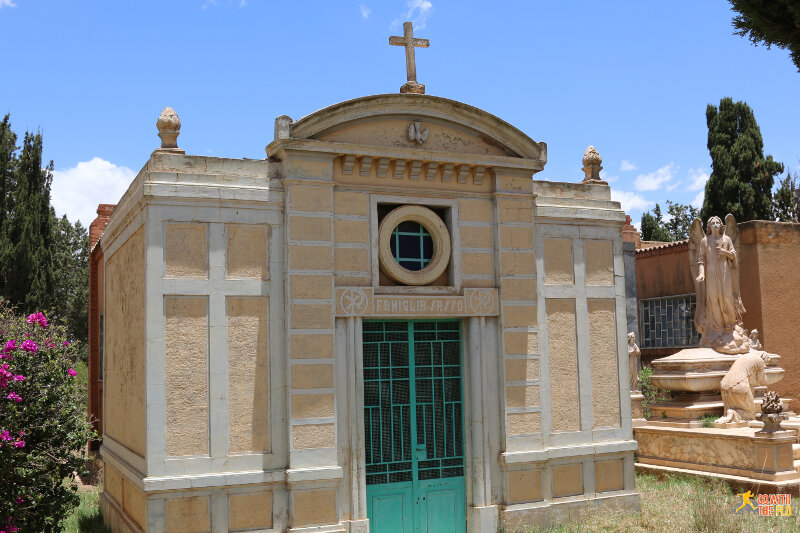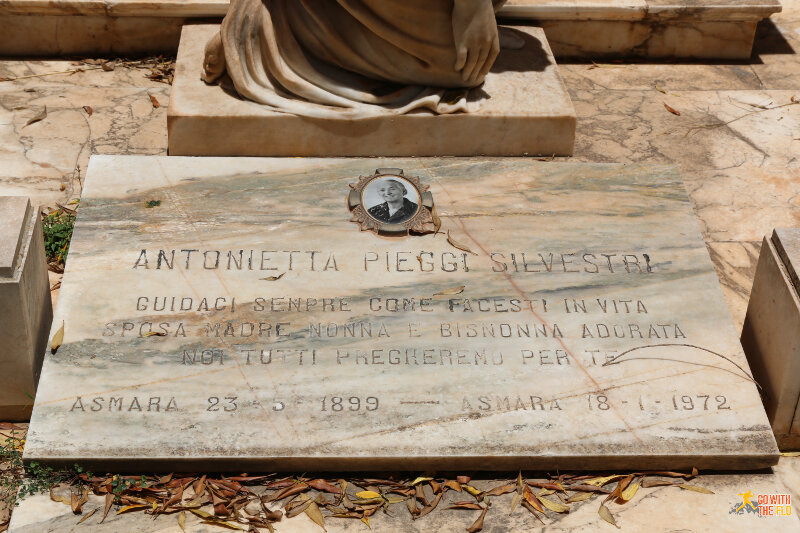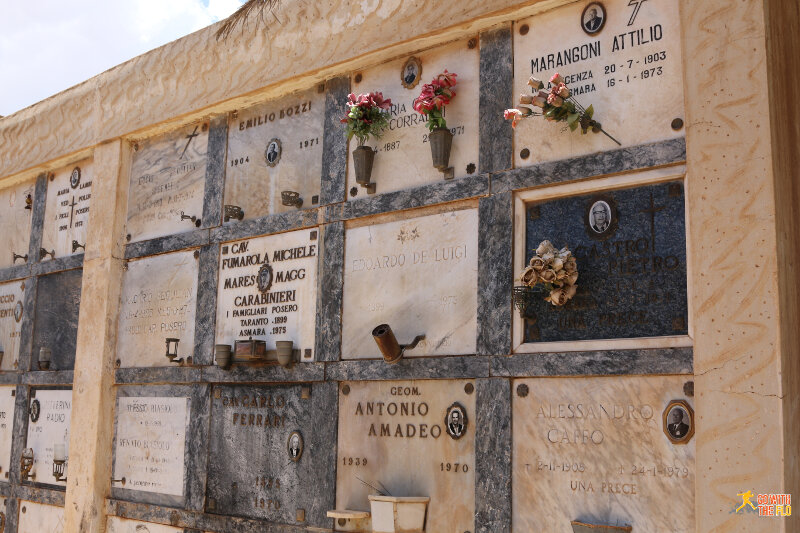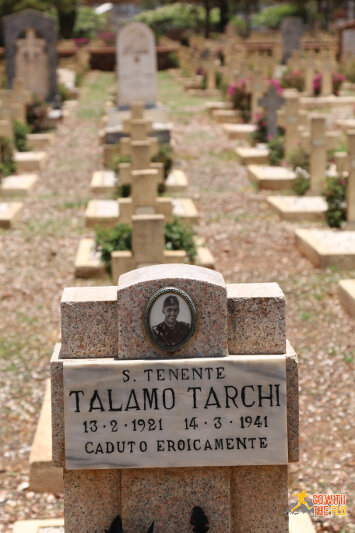 My self-guided walking tour continued towards the Fiat Tagliero Building.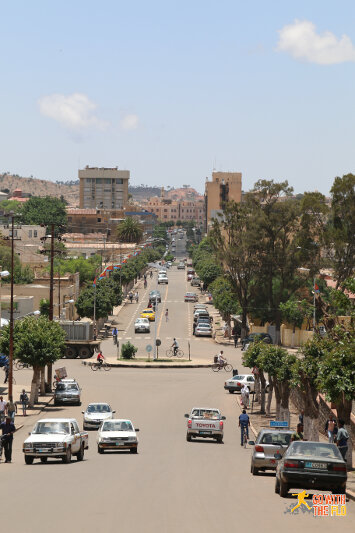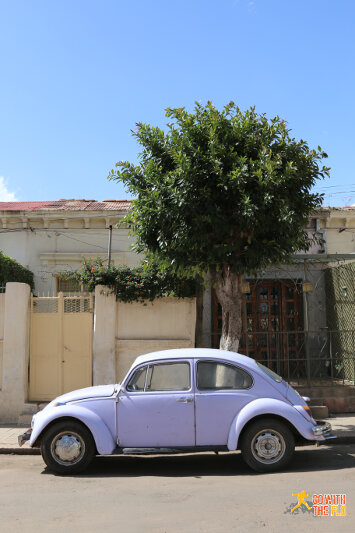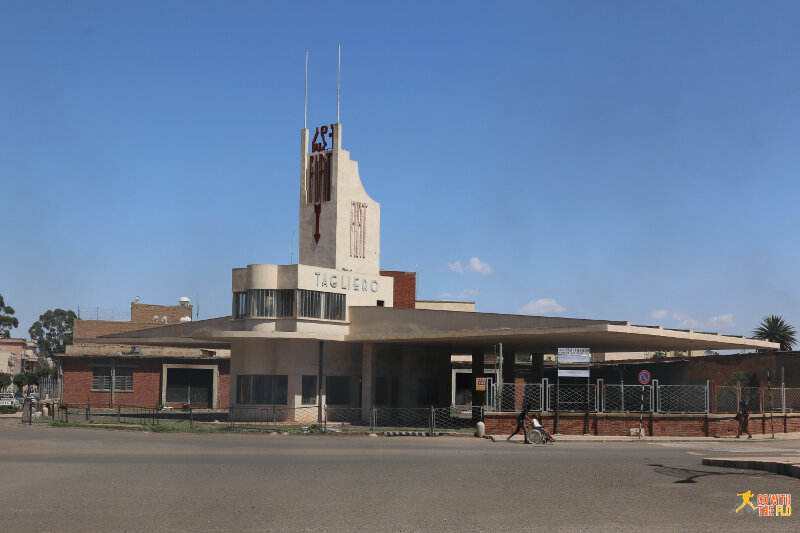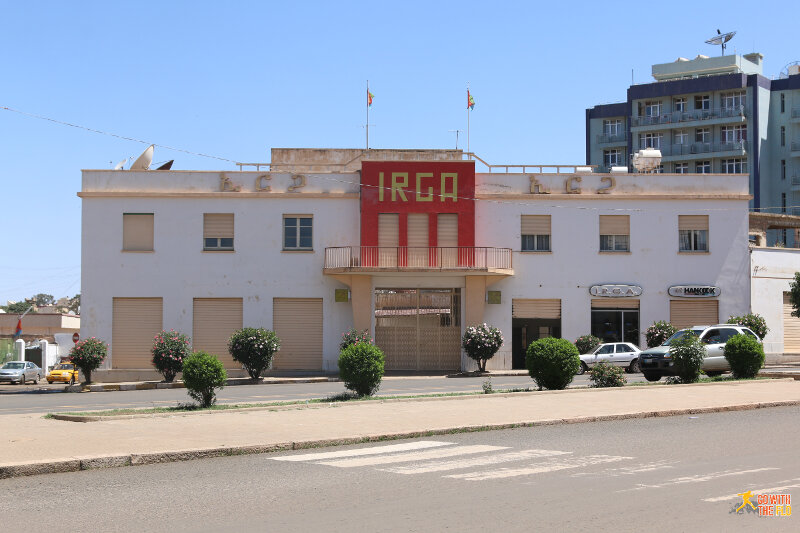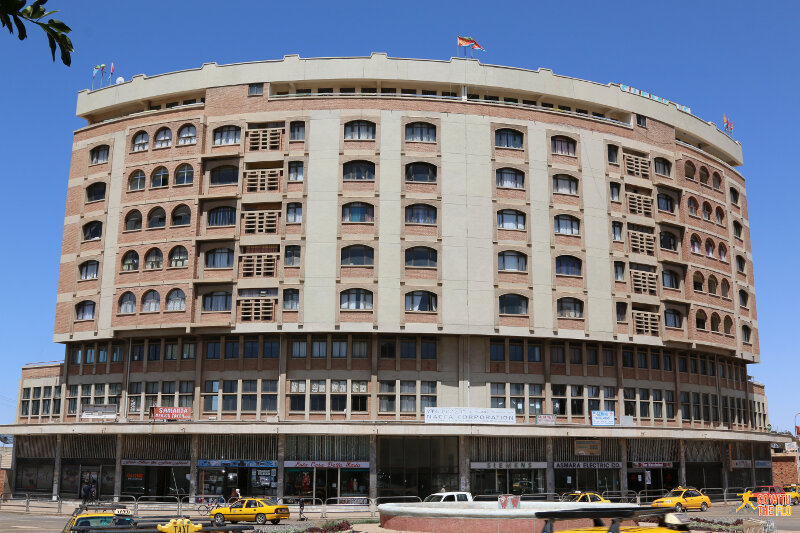 I came across a surprisingly large number of cyclists in Asmara: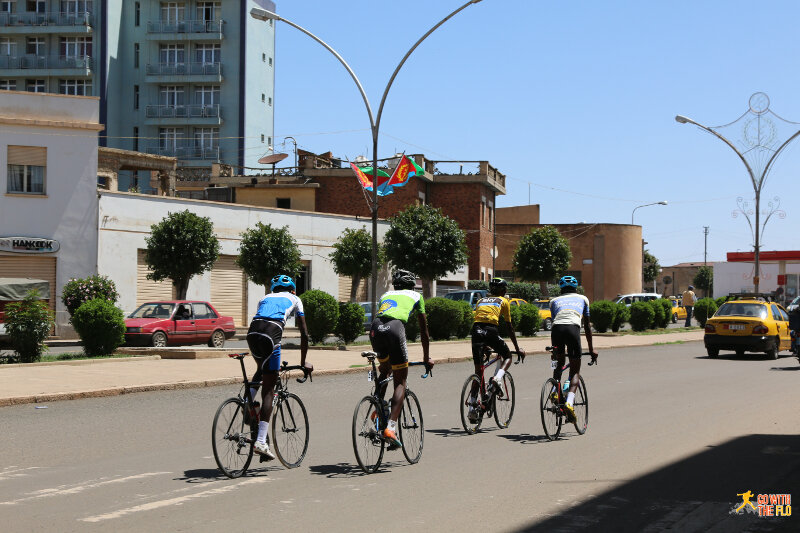 It also seemed to have been wedding season as in front of every single church there was a wedding party and a local park was packed with groups waiting for a photo shoot: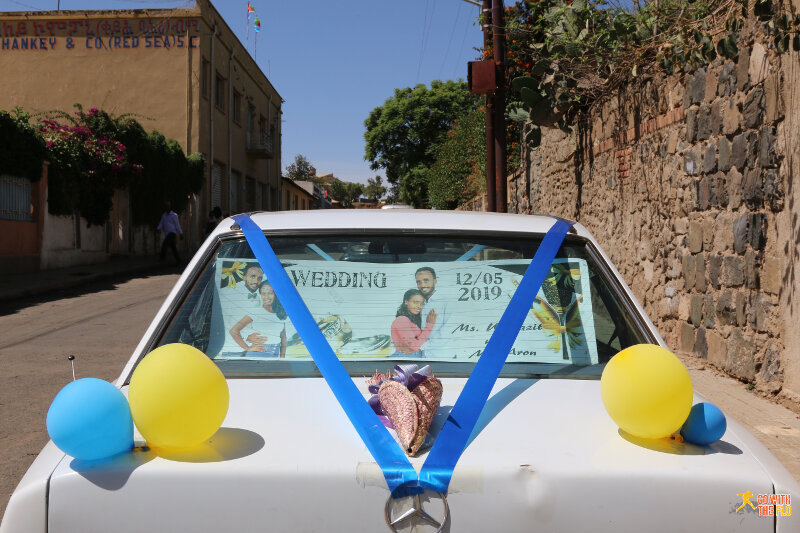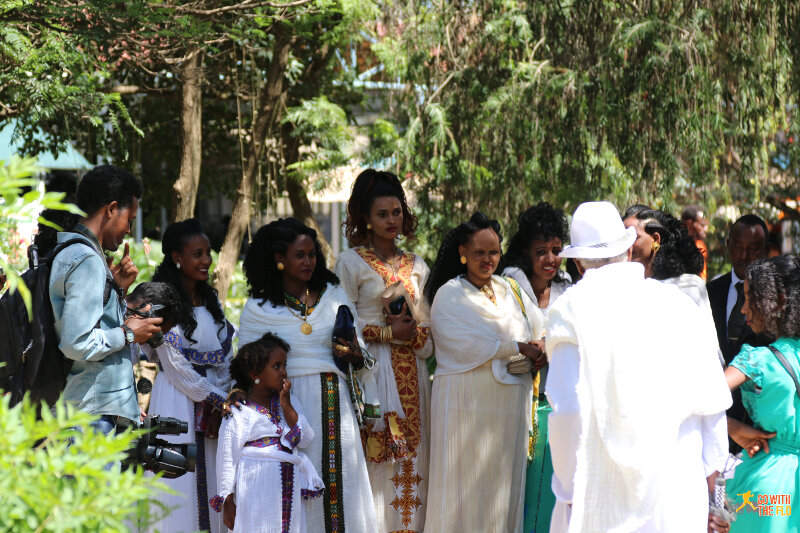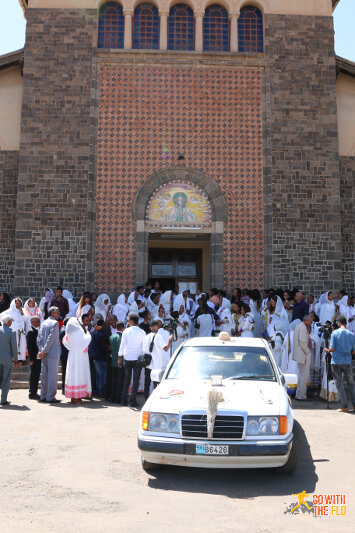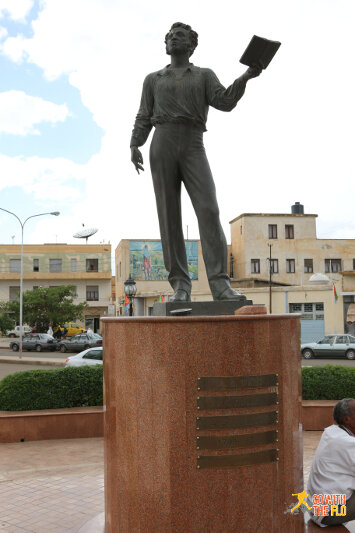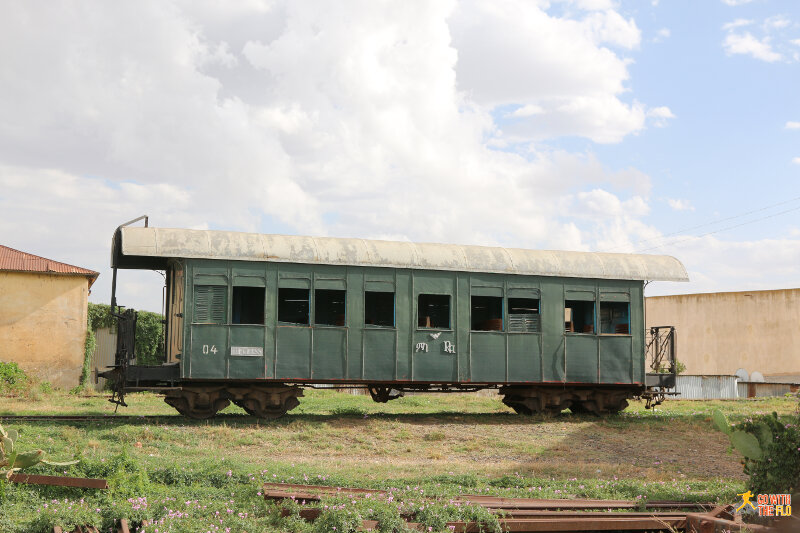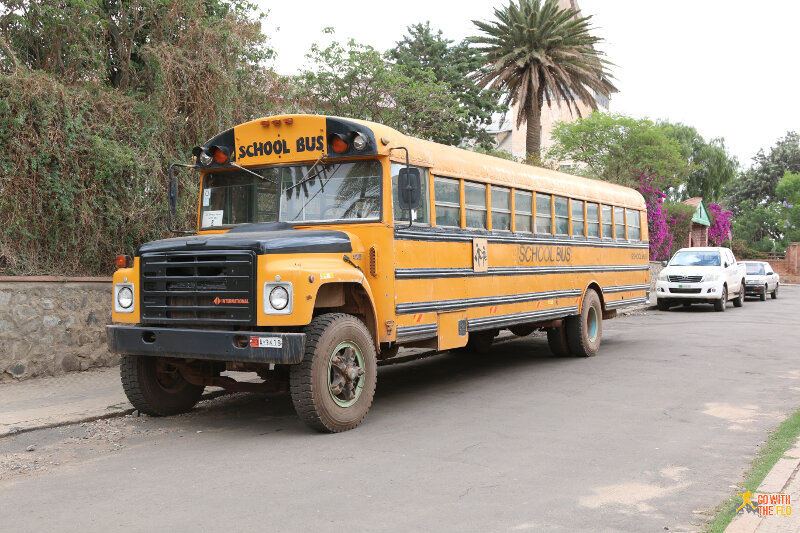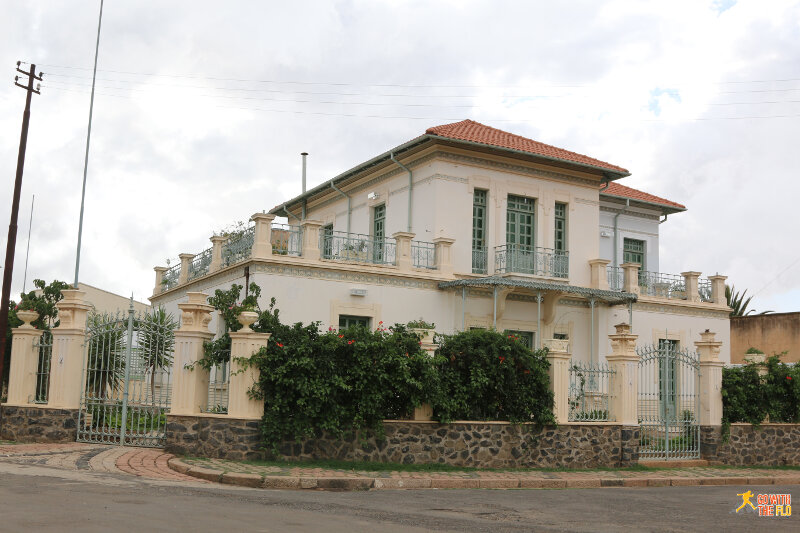 After another dinner at Ghibabo, I enjoyed the lively evening atmosphere on Harnet Avenue with live concerts and people enjoying the festivities for independence day.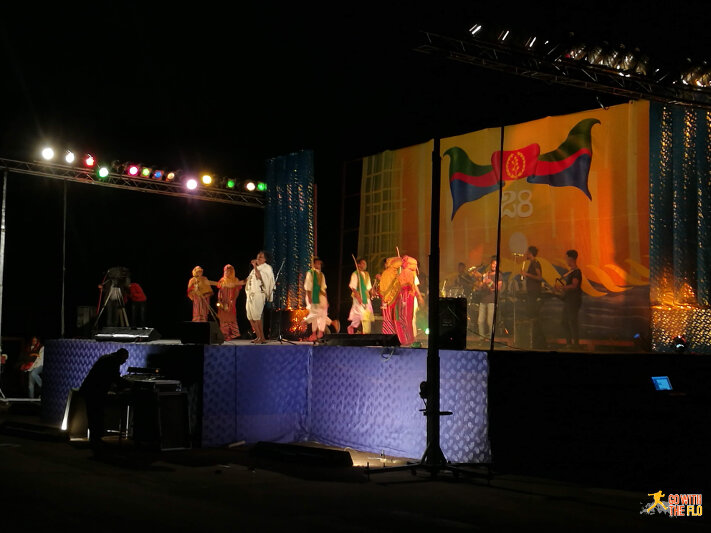 Unfortunately it was then almost time to head back to the airport for my midnight flight to Istanbul.
I really did not know what to expect, heading into Asmara. I only scratched the surface by visiting the capital briefly. And in these kinds of countries, the capitals can often be in sharp contrast to the rest of the country. There is more to discover. The ancient city of Keren, Massawa on the Red Sea. But you need to bring a lot of time and patience with you. I was free to walk around everywhere and saw a surprisingly little number of police or military personnel in the streets.
Bottom line: do your own research. Asmara comes across as a small Italian city in a time capsule. But it is governed by a regime that has been accused for significant human rights abuses.