Jeddah – Saudi Arabia is open for Tourism
For a very long time the Kingdom of Saudi Arabia (KSA) has been notoriously difficult for tourists to visit. Unless you had a business invitation or intended to visit for religious reasons, you had practically no chance to enter the country. After a brief exemption for a racecar event about 1.5 years ago, KSA finally opened up to tourists with a big bang in Q3 2019. Countless social media folks were flown in to promote the country with shiny photos around the country.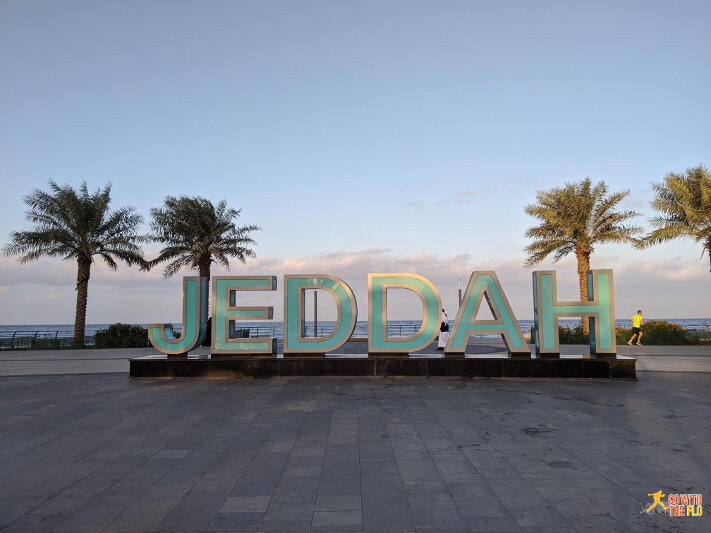 Not impressed by social media but rather driven by my curiosity in a country that has not only not depended on tourism but actively prevented it, I took up an opportunity to visit. KSA is a country that doesn't necessarily enjoy a good reputation abroad. Most of the public perception (at least in Europe) is driven by topics such as human rights issues, the dependency on oil, gender inequality and military intervention in the region. While Saudis are free to travel abroad, interaction in Europe is seldom and generally construed by skepticism.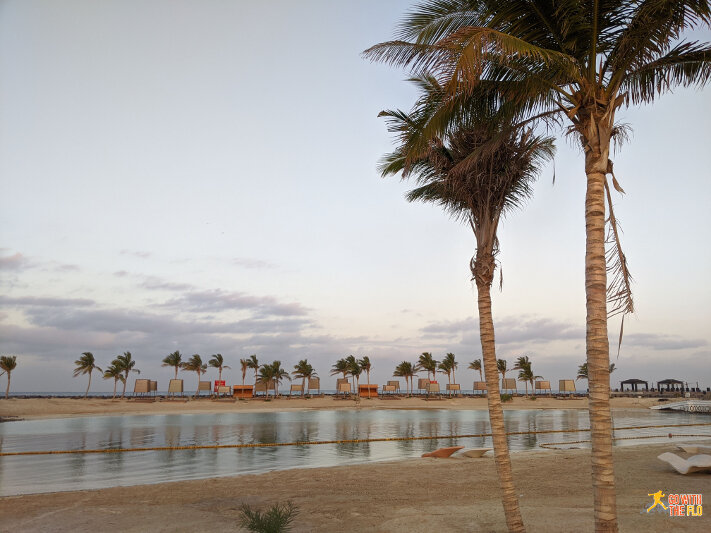 Applying for a visa was very straightforward. Fill out an online application, pay the fee and you're good to go. The only challenge was that the required photo had to be 200 by 200 pixels. Not 198 by 202 pixels. I was approved within an hour. The check-in agent didn't seem to have seen many tourist visas before but after a bit of typing, I was allowed to board.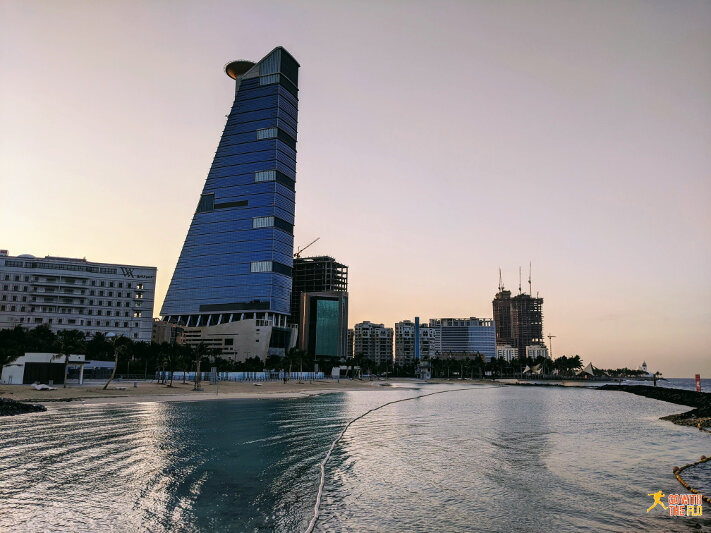 I arrived at the shiny new Terminal 1 in Jeddah. The airport opens in phases and is breathtakingly beautiful. I thought it was interesting that without exception, all immigration officials were female. No questions asked and I was stamped into the country, accompanied by a friendly "Welcome to Saudi".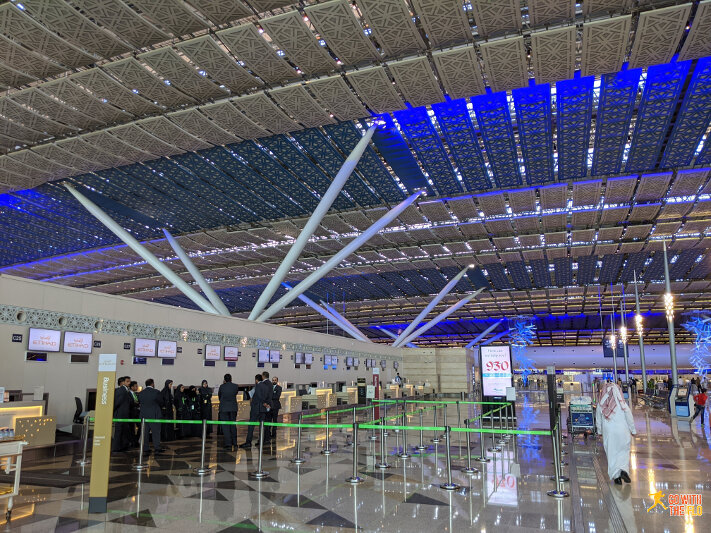 Jeddah is KSA's commercial center and second-largest city with a population of around four million. It's location at the Red Sea and vicinity to the Holy City of Mecca means it has a history of centuries with traders and pilgrims. It is considered to be one of the more open-minded cities in the Kingdom.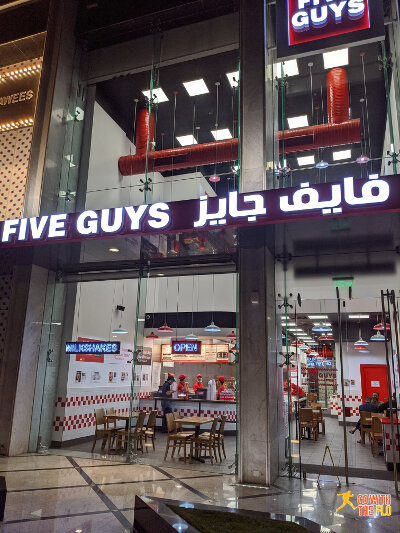 What I quickly learned when researching accommodation was how vast the city is. At least by my standards, I could not make out a "city center" (apart from the historic city center). And orientating myself by the public transportation grid was not an option because… there is no public transportation. The city of four million seems to have a grand total of nine bus lines. So yea, you'll need a car or rely on ride-hailing apps (which is what I did).
Due to Jeddah's location by the Red Sea, the city boasts a sprawling beach road. Both in the mornings and evenings, locals enjoy cycling, walking or hanging out at the countless coffee shops or restaurants. I also had the impression this was the area to see or be seen and show off your car or motorcycle. Overall I'd say around every fifth car was driven by a woman. The city did a nice job developing this part of town.
The highlight of Jeddah from a tourist's perspective is most likely "Al-Balad" ("the town"), the city's historic center. Granted UNESCO World Heritage status in 2014, Al-Balad was somewhat abandoned and neglected once the oil boom kicked in. Saudis moved to other parts of town with wider roads for bigger cars. Slowly, the decaying houses are being renovated and prepared as a tourist attraction.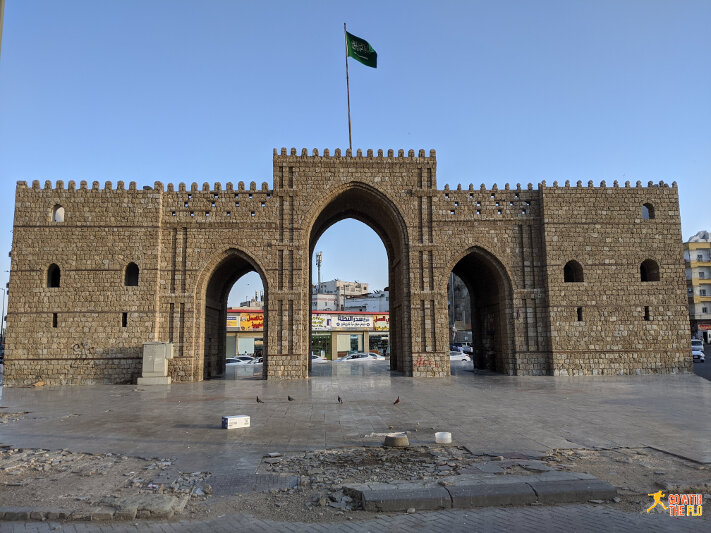 Wandering aimlessly through the alleys is fascinating and reminiscent of a totally different era compared to today's oil-fueled Saudi economy.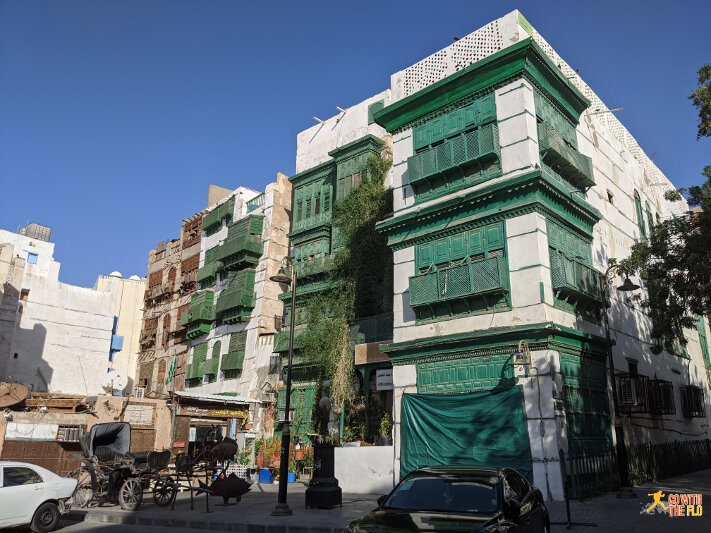 In fact, Al-Balad is so picturesque, it has already attracted its fair share of Instagram-people. By fair share I mean I came across three European ladies posing extensively for the 'Gram.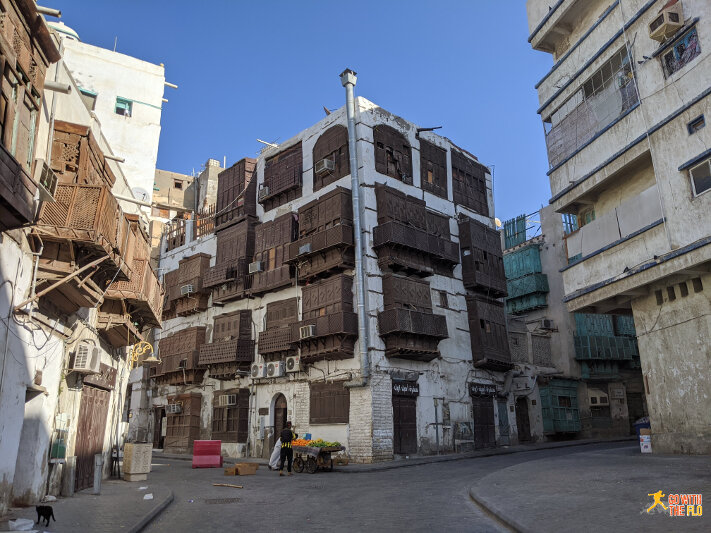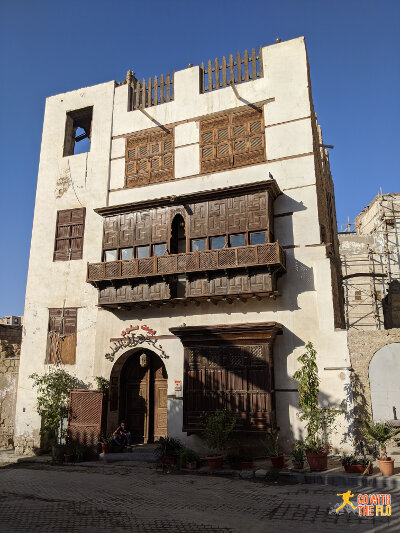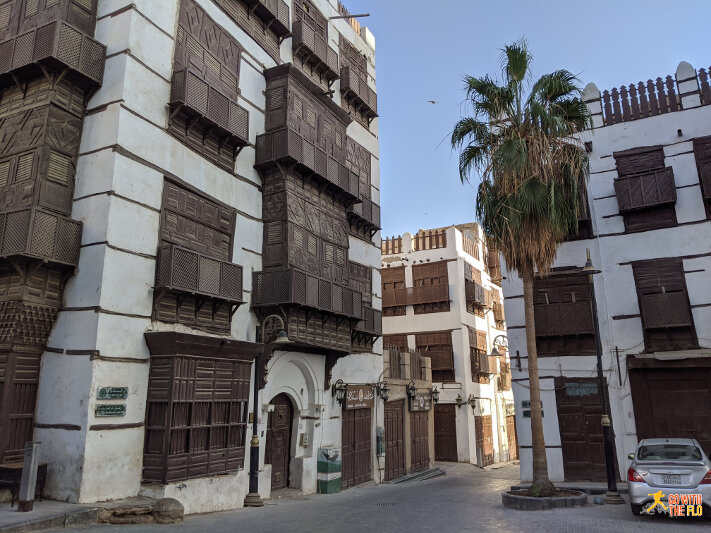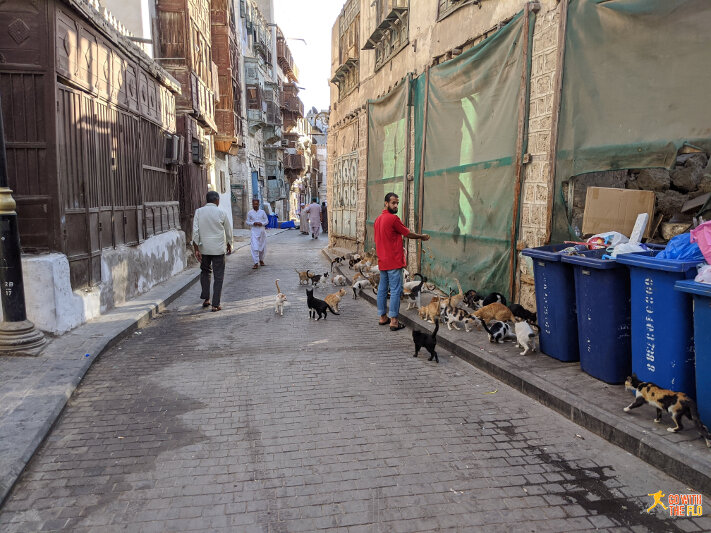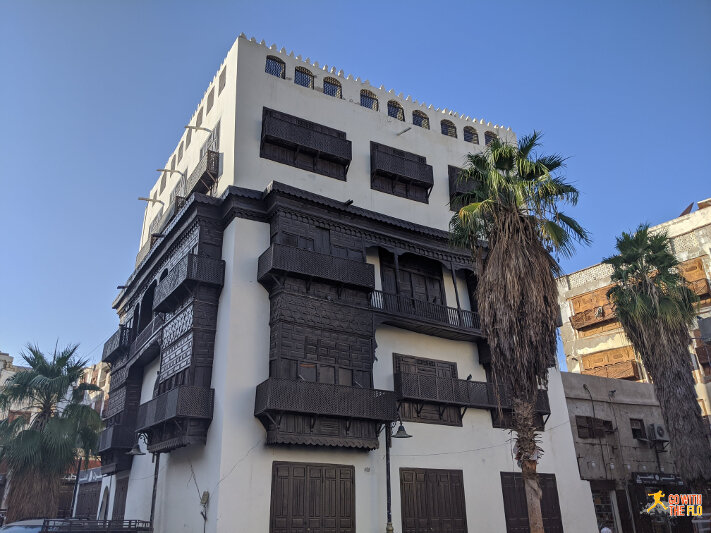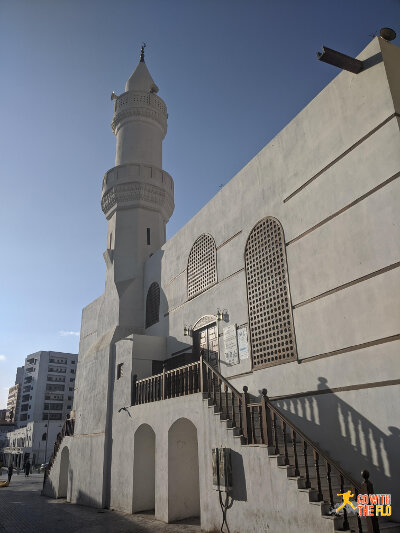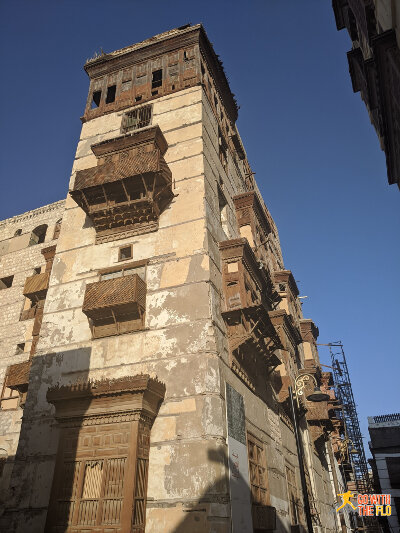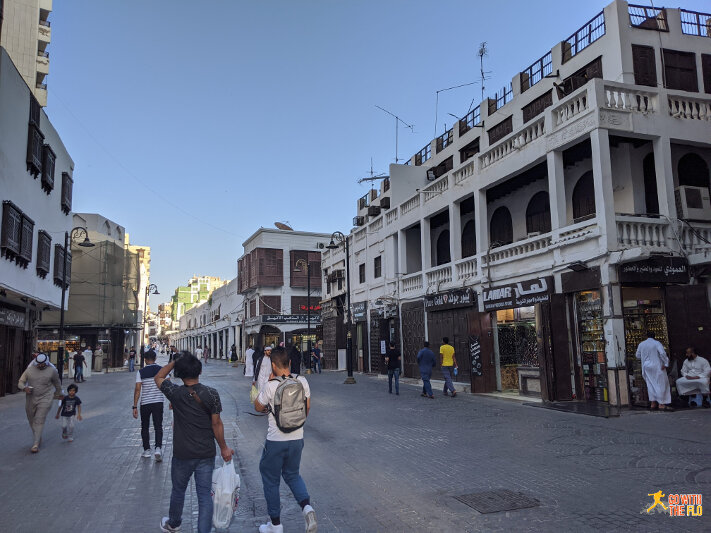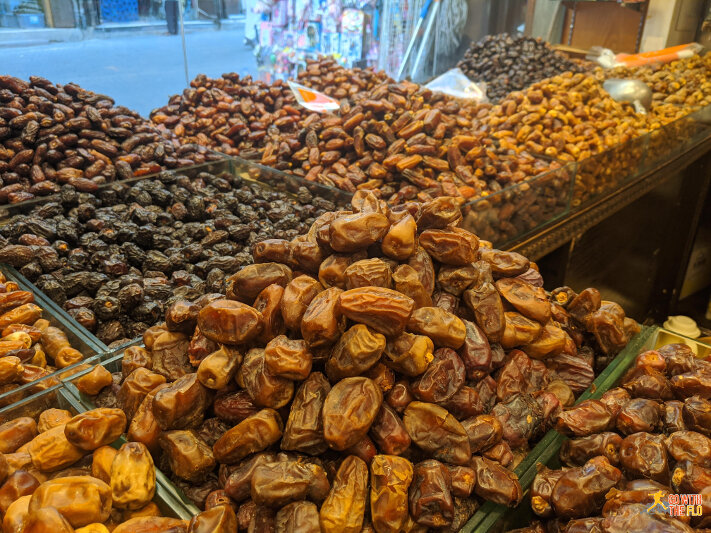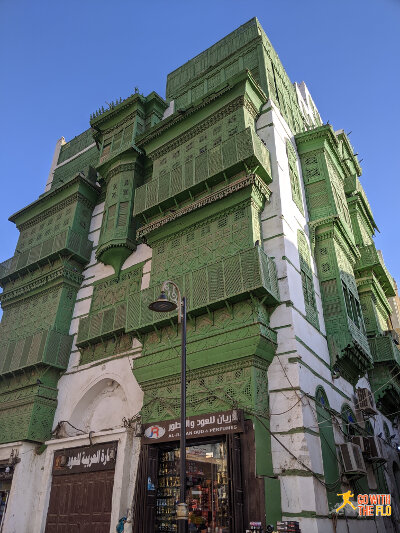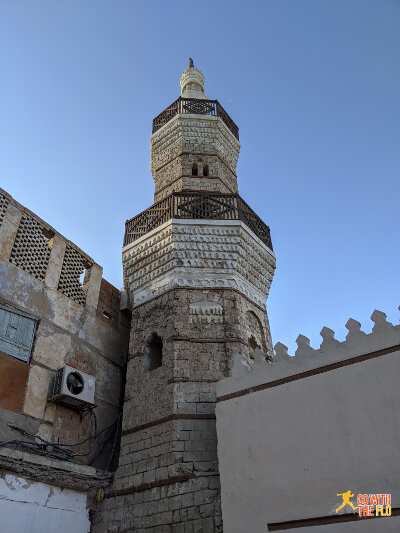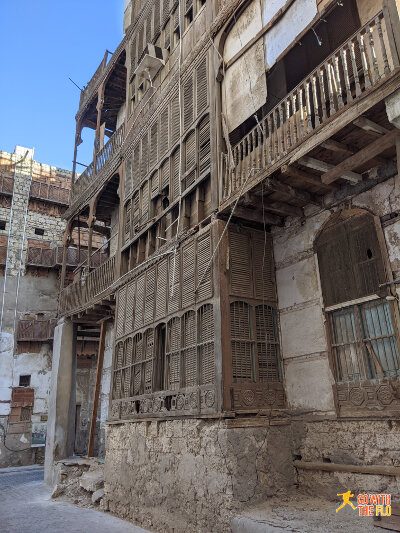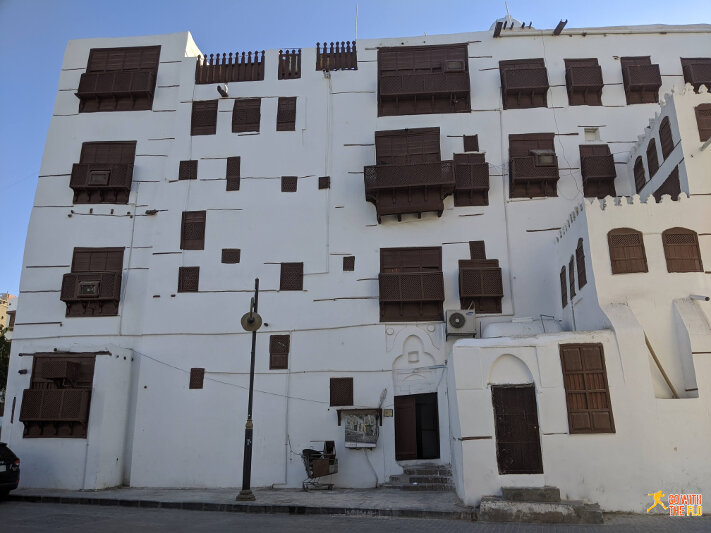 I continued towards Sharafiyah, Jeddah's Little India. While I did get superb Chicken Biryani at a Pakistani restaurant, the area was otherwise not too exciting. Maybe I was just there at the wrong time.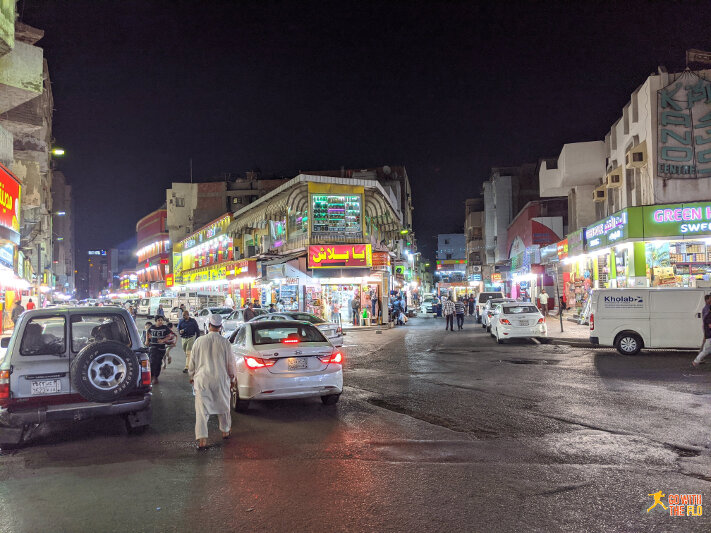 While it was a very short stay in the Kingdom, it was interesting to get a first hand impression. I encountered Saudi people to be very friendly. Contrary to my experience in other Gulf states, all ride-sharing drivers were locals. All inquired where I was from and welcomed me to their country.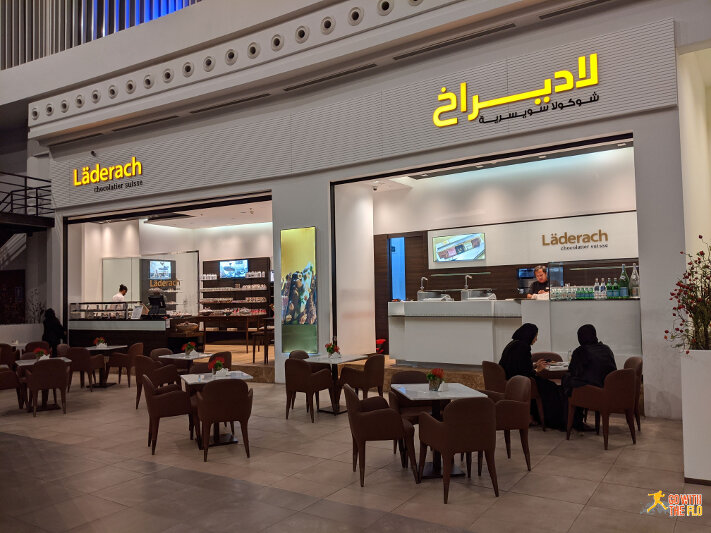 But the country is still far from becoming a tourist hotspot, at least for Western travelers. While there are numerous spots worth visiting in terms of nature and historic sights, while concerning news keep emerging KSA, I could imagine tourist arrivals won't skyrocket in the short term.