Ostuni
From Sternatia and Lecce we headed back up north into Brindisi province for our next base, Ostuni. We stayed there for another three nights and explored the charming town and the surrounding area. Apparently in peak season the city's population can swell up from 32'000 people to over 100'000. We were there off-peak and it was already somewhat crowded, so I don't want to know what summer peak will look like.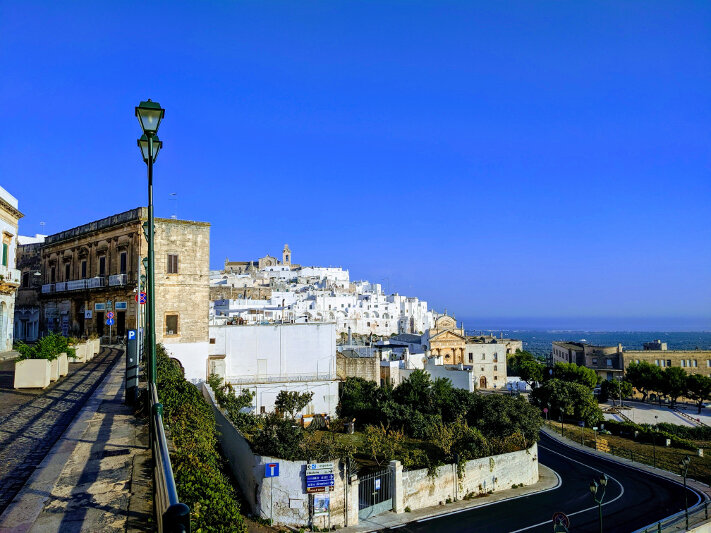 The Old Town is built ontop of a couple of hills. Wandering through the mostly car-free alleys is fascinating with most buildings being white-washed and in immaculate shape. Every now and then you find a hidden restaurant with gorgeous views towards the Adriatic Sea. And while pretty much all restaurants cater only to tourists, we never felt ripped off. Service was consistently good and value for money as well. No horror stories like you hear from the Italian hotspots of Rome, Venice or Florence.
One morning we followed a beautiful hike nearby that we found online. It took us through the olive tree plantations, which is one of the main industries in the region.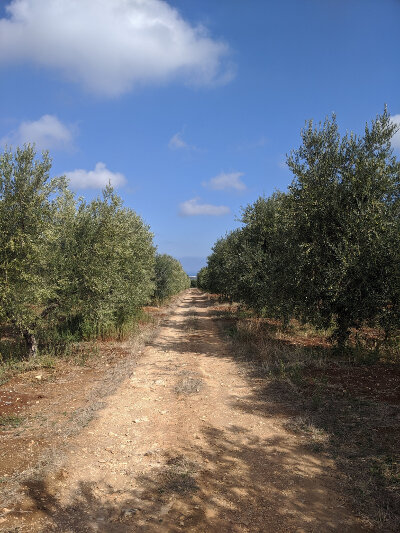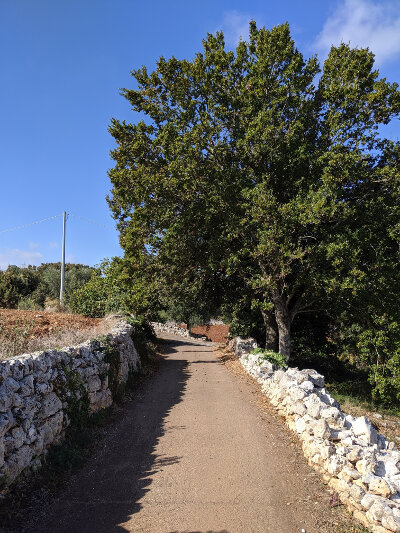 The nearby town of Cisternino is worth a stop as well. We passed by during the quiet lunch hours and felt like we almost had the Centro Storico to ourselves.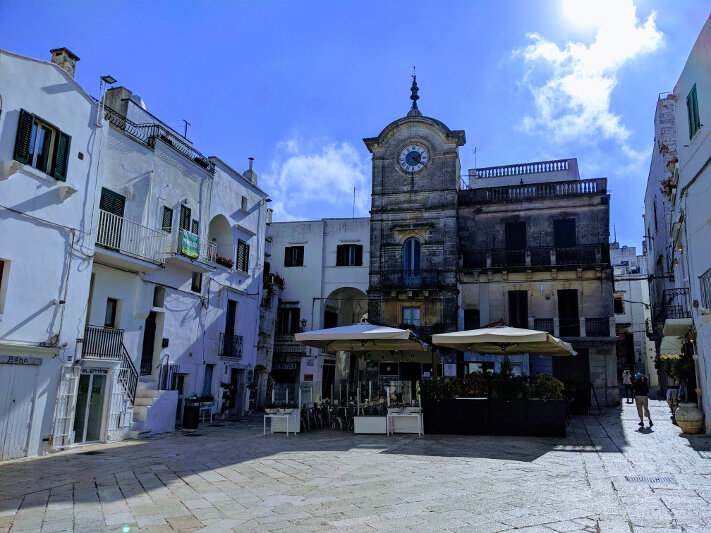 Another city that should not be left out on any Puglia itinerary is Martina Franca. Again extremely well preserved, it is a town you should just leave yourself wandering around and get lost in the narrow alleys.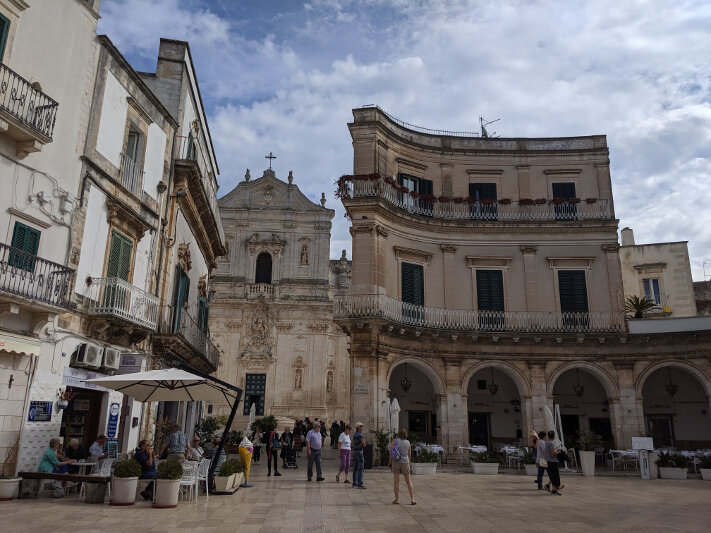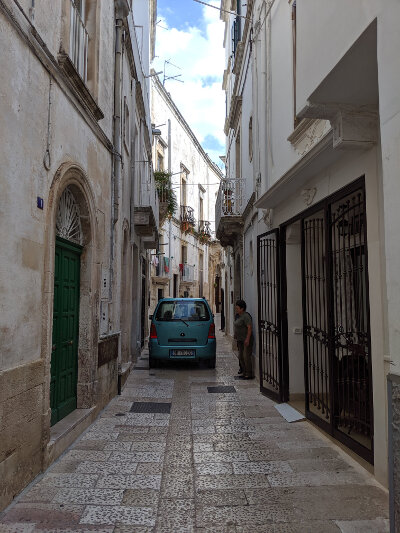 Martina Franca in Taranto Province was our last stop in Puglia as we drove westwards towards Matera in Basilicata with a stop in Mottola (no tourists there!) for lunch.