Next Stop: Salento
After three nights in Monopoli we headed south for our next base in Salento. We briefly considered staying in the region's capital city of Lecce but again decided for a smaller town, or in this case village, instead. Thanks to another blog, we came across the town of Sternatia with a population of just over 2'000 souls. We didn't bother reading a lot about the town but instead just booked an apartment and drove south.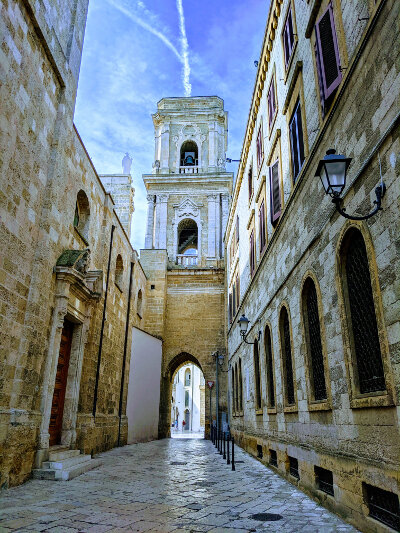 After a brief stop for lunch in Brindisi we arrived in Sternatia. It turned out that someone rents out her parent's house in the center of the city. A beautiful old house all for ourselves. We really got to appreciate the town's life. We were the only tourists there as far as we could tell and got a good glimpse at Italian small town life in Salento.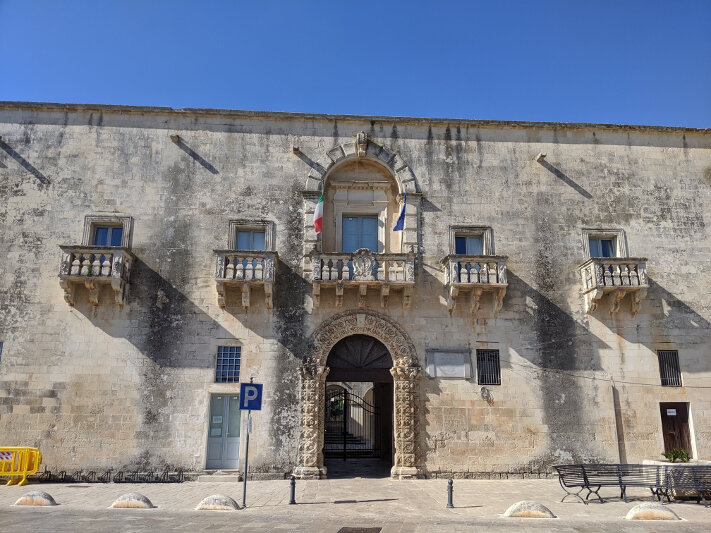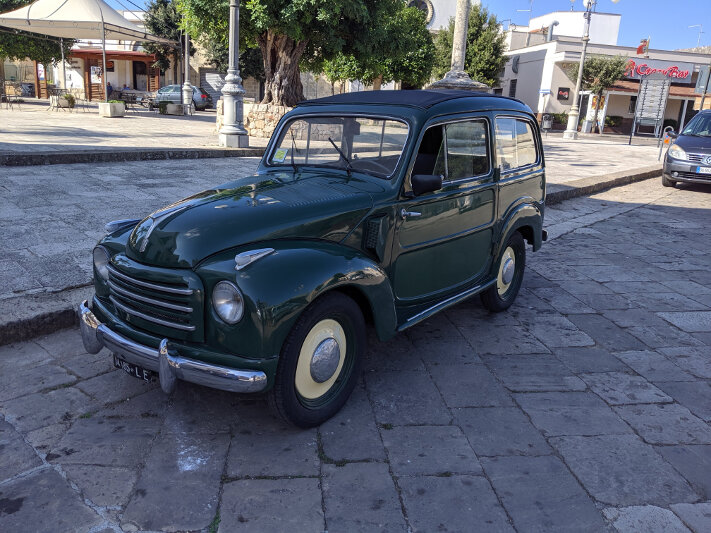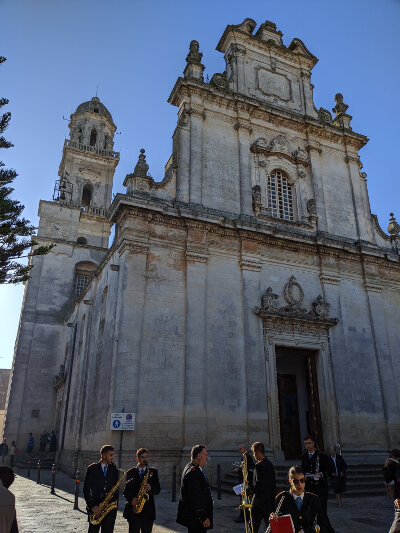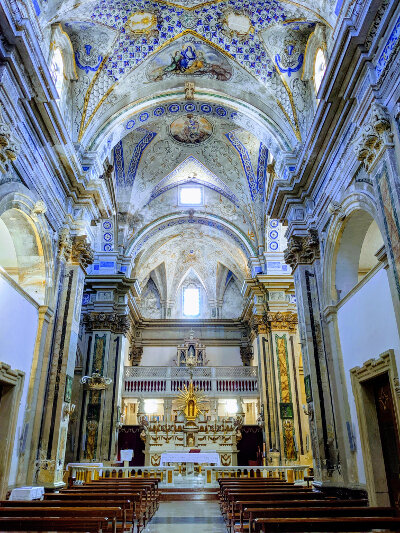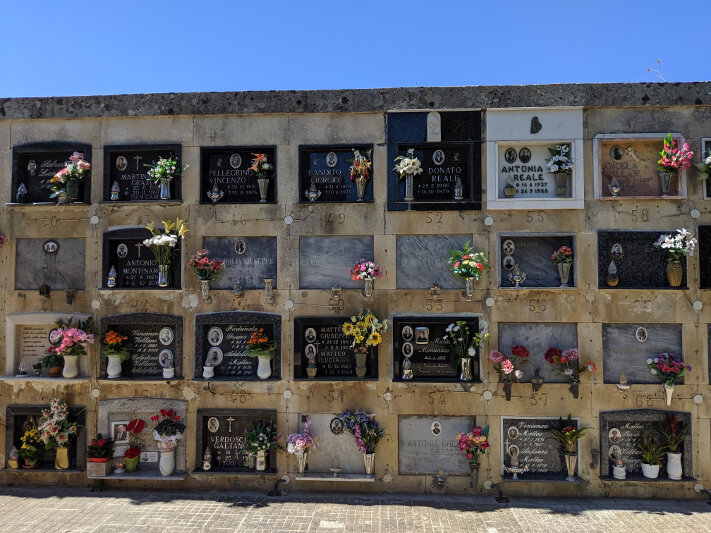 As we did in Monopoli, we used Sternatia as a base to explore the region. We went twice into Lecce, the region's main city with a beautiful old town. To avoid issues with parking (and enjoy a glass of wine or two), we took the train for one trip. Cheap at 1.75EUR per way and surprisingly reliable and on-time.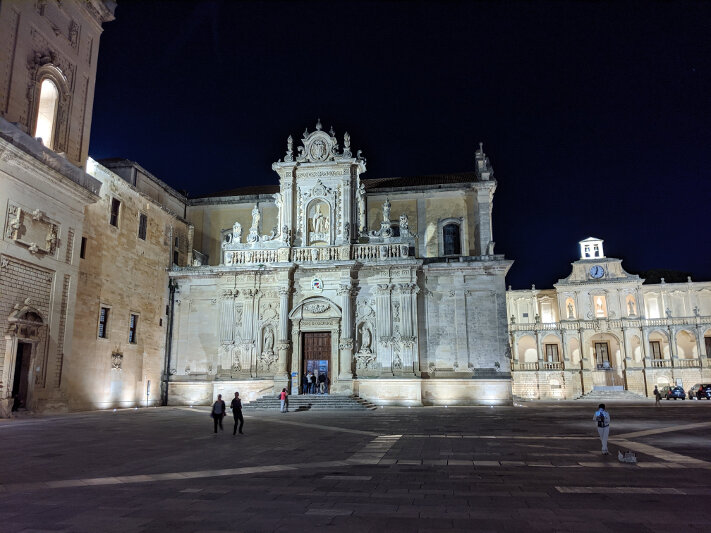 Especially the evening stroll through the pedestrian zone in Lecce was beautiful and a really nice atmosphere.
Another day trip took us south to Gallipoli on the Ionian Sea. We enjoyed wandering the narrow alleys, drinking coffee on a terrace and going for a swim while watching the sunset.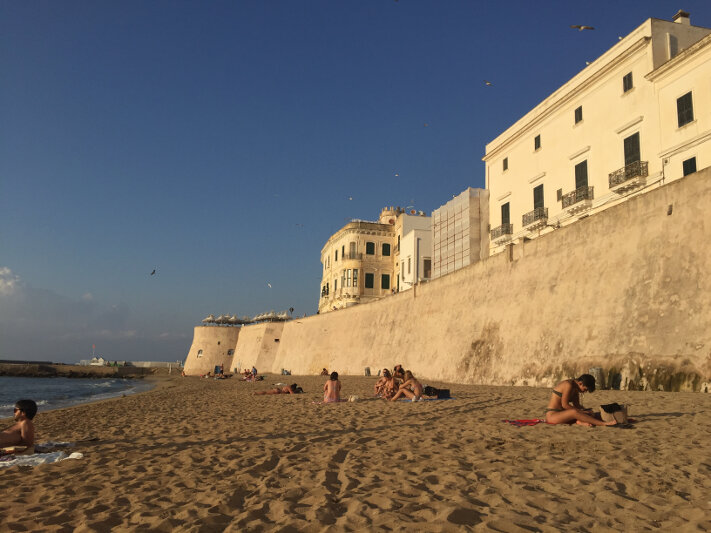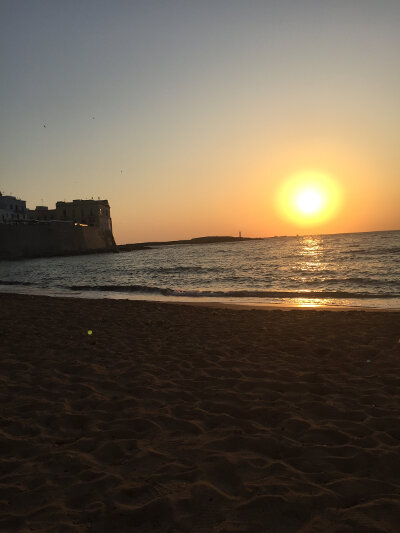 Our third and final day trip from Sternatia took us to Otranto and from there south along the SP87 and SP358 towards Castro where half the town was going for a swim. Just beautiful.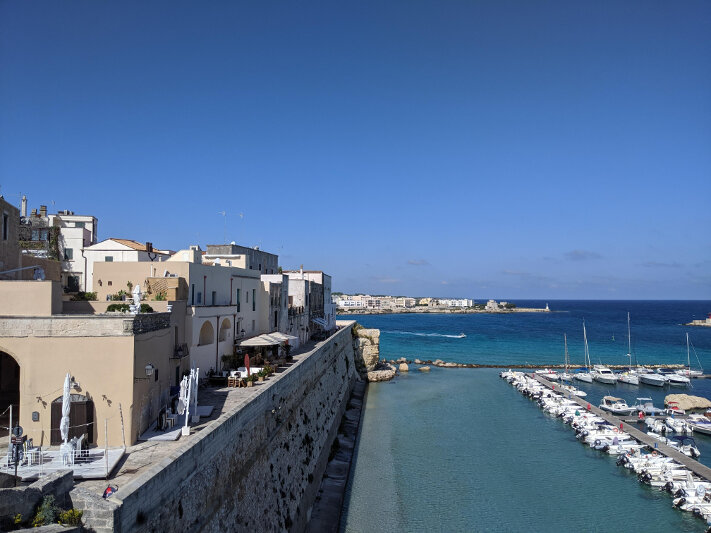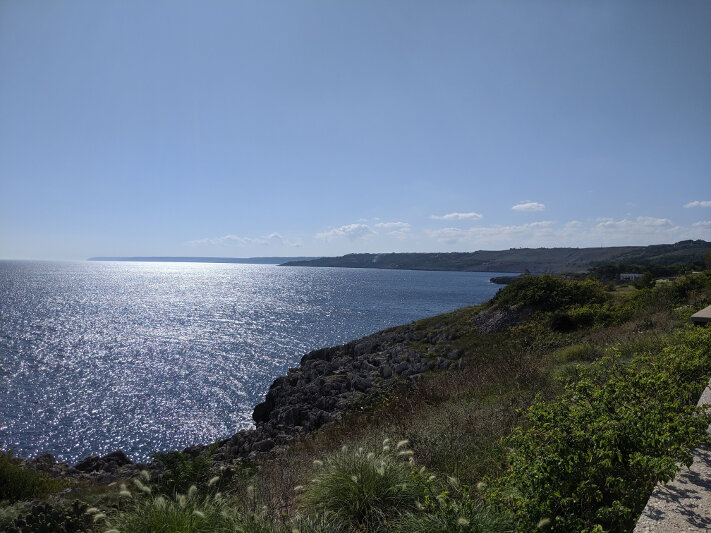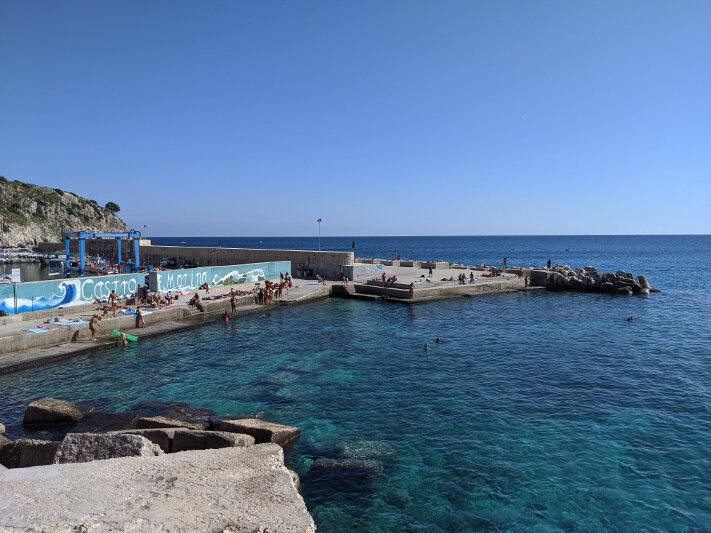 Besides the vibe, we really liked Sternatia's location. All of the above day trips were less than an hour driving away. You could even check the weather in the morning and decide whether you'd want to go for a swim in the Ionian or Adriatic Sea based on the winds.